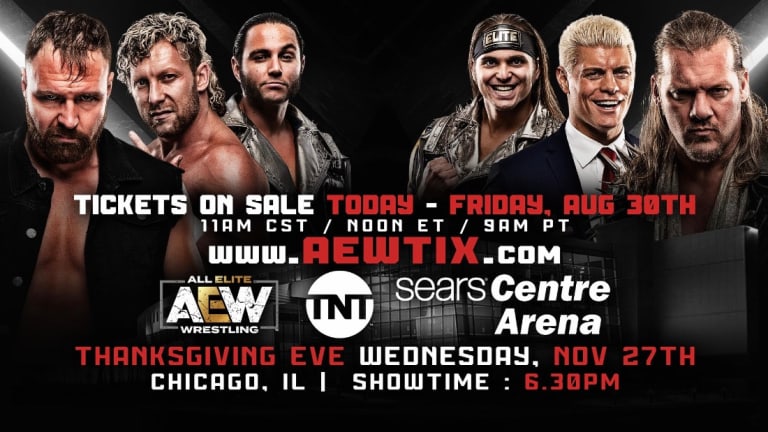 AEW Returning To Chicago In November
During last night's Starrcast event, The Young Bucks, Matt and Nick Jackson, announced that AEW will be making a rather quick return to Chicago and the Sears' Centre Arena as they will be residing in the arena on November 27th for their television show on TNT. 
The show will be the night before Thanksgiving and tickets will be going on sale a little later in the day at 12pm Eastern time. 
AEW will be at the Sears' Centre Arena this Saturday, August 31st, for their sold out PPV event, All Out. 
We (WNW) will be there live and in person for the show, along with having live coverage of All Out Saturday night.