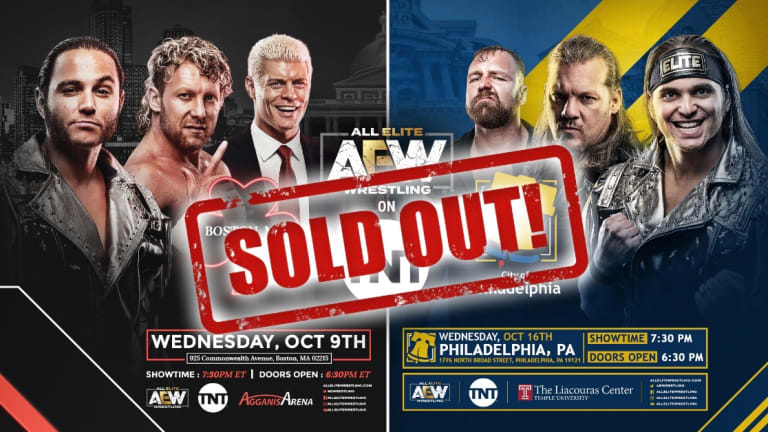 AEW Sells Out Week Two And Three For TV In Less Than 60 Minutes
All Elite Wrestling tickets went on sale Friday afternoon at 12pm eastern time for week two and three of television on TNT for October 9th in Boston, Massachusetts,, and October 16th in Philadelphia, Pennsylvania. 
The tickets that went on sale seemed to go very quick as the sell only lasted about 60 minutes before all tickets were sold out. 
It is worth noting that as of 1:27 pm eastern time, scattered seats were available at Temple University, however, percentages now have both shows as sellouts.