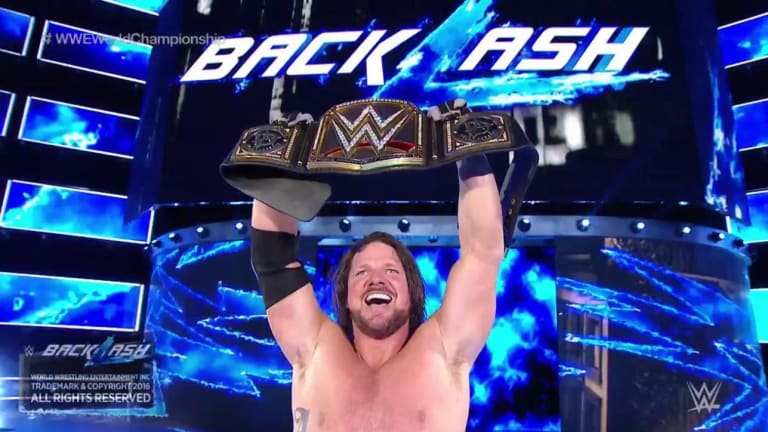 AJ Styles Signs a New Deal With WWE
As first reported here at WNW early last month, AJ Styles has come to terms on a new deal with WWE.  We reported that Styles had come to terms on a new deal with WWE, but hadn't yet signed that new deal.  Despite denying this report from us, it appears that AJ and WWE have finally crossed the T's and dotted the I's on his new deal.  
Zack Reacts:  We take verifying our news very seriously here.  We want to be quick to break news but we also want to make sure we are as accurate as possible when reporting.  It's not surprise that many people questioned our integrity after AJ denied our initial story and I can understand why.  When we stuck to our guns we were called liars by everyone from fans to Tyler Breeze.  However, the truth always comes to light.  I don't know why the decision was made to deny our story, but in the end it doesn't matter as here we are only 6 weeks later.  Regardless, we're thrilled to hear AJ re-signed with WWE and we look forward to watching one of the greatest of all time continue to cement himself as such.  Also, congratulations on the new puppy AJ, he's super cute.