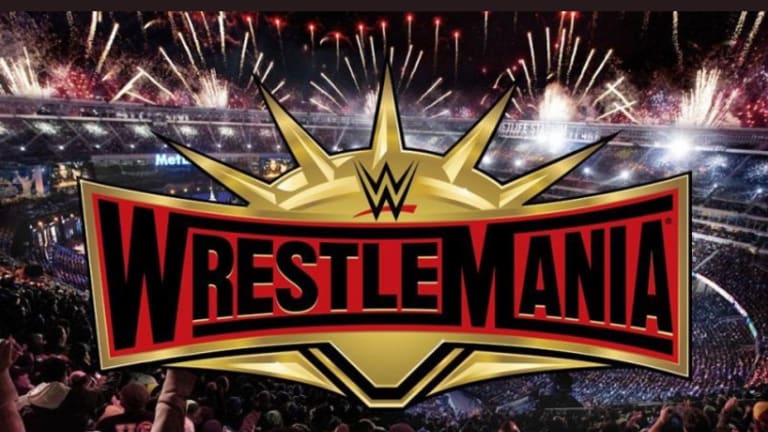 Ask WNW- McGregor In WWE, Cena And Undertaker Missing WrestleMania, Triple H Done Inside The Ring, WrestleMania Too Long
Since announcing his retirement from MMA, do you see Connor McGregor ever joining the WWE? 
I just want to clarify something. This isn't the first time that we have seen Connor McGregor announce his "retirement" from the sport of MMA. He did it a couple of years back, just to have a fight with Nate Diaz months later. McGregor is a lot of like Ronda Rousey in ways. Both dominated their respective sport and have house hold names. Rousey made the jump to WWE and you could say she has had one of the best rookie years as anyone in the company history. McGregor, in my opinion, is a character himself and would succeed in the world of professional wrestling. Never say never folks. I don't see it happening anytime soon, but how great would it be if we saw Becky Lynch and Connor McGregor form a stable? 
With just two weeks out, will this be the year without The Undertaker and John Cena At WrestleMania? 
Unfortunately, it looks like we may get a WrestleMania in years, that we may not see John Cena or The Undertaker. John Cena was speculated and wished to be Kurt Angle's final oppenant to be at the Showcase of the Immortals, but ultimately WWE went with the unfortunate direction of Baron Corbin. I have nothing against Corbin (I hate his attire and not a fan) but I cannot say that I want him to be in a high-profiled match against Kurt Angle, let alone it being his farewell match. With the Undertaker, I don't want to speculate but it seems that the relationship between himself and WWE is on the rocky side. I cannot confirm that. It would be nice to see the Undertaker appear, possibly to interrupt Elias and his great performance at WrestleMania. 
With Triple H puting his career on the line against Batista arc WrestleMania, will we see him hang up his boots? 
Triple H has a lot left in the tank and I would go on to say he can keep up with most of the guys on the roster now. He isn't the best of technical wrestlers, but he' sure can put on a fight and can work. I expect nothing less here with his upcoming bout with Batista. I'm assuming that the career stipulation was added due to Batista will end his career this time around and the story follows with him wanting to end Hunter's career. We will see Triple H as long as he can go and can put in the work. 
Speculation going around is that WrestleMania will be 8 hours long? Isn't that too much wrestling? 
From what we know, WrestleMania is supposed to be stacked with over 15 matches and I can probably guarantee that Mania will be at least 8 hours long, including the pre-show. Is that too much and too long? That's your choice to decide but one thing is sure, no matter how much everyone will complain, people will watch the entire broadcast of it. The reason being is that it's WrestleMania. It's the biggest show of professional wrestling. Sure, 8 hours is long, but I know I will be watching from start to end.