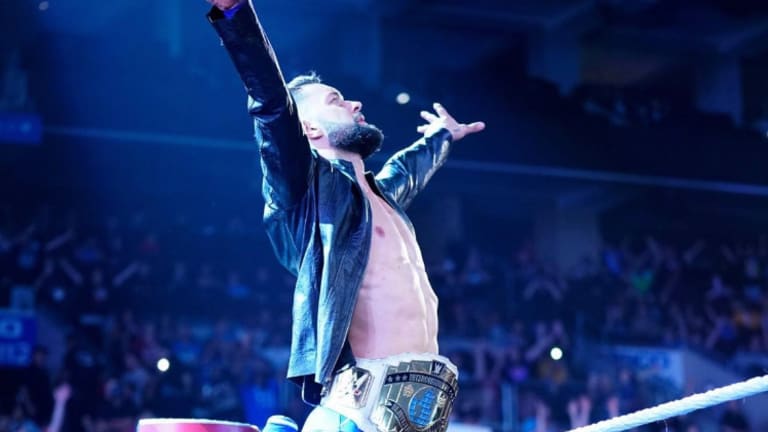 Ask WNW- Show Of the Weekend, Finn Balor Lost In The Shuffle, Brock Lesnar And The Universal Championship, WWE Moving Away From PG?
Which PPV of the weekend stood out to you the most? Evolve, AEW, or Extreme Rules? 
This past weekend was nothing short of spectacular when it comes to the shows that were put on throughout promotions. Now, I haven't seen much of Evolve or watched it Saturday night, but it was on the WWE Network and that alone comes out as great news and it's great for all promotions involved. It was said that Austin Theory came out looking like a major star at the end of the night. I did, however, sat and watched AEW's Fight for the Fallen and I was thoroughly impressed. I thought Double or Nothing was fantastic and the Fyter Fest was good, but this was definitely second place behind DON. My only complaint about the show was the time length and some mistakes. It's only the third show for the company, but I'm sure they will get everything squared out when it comes to them debuting on TNT come October. If I had to choose between which show was the best, in my opinion, it was Extreme Rules. I won't go into much detail, but the overall show delivered. Sure, we didn't get match of the year candidates, but I'll be damned to say it kept me interested the entire time. Undertaker looked the best he has looked in years, Black/Cesaro was good, just to name a couple pluses in the show. Of course, there was some bad and I'll go into that in one of the other questions down below. 
Has Finn Balor lost his way in WWE? He's being resorted to the Pre-Show of PPV's and seems like they have nothing for him. 
I love Finn Balor. He was the very first Universal Champion in history, and there's no telling where he could be or his success could be if he had not received an injury the same night that put him on the shelf. Since he's been back, there has been nothing memorable that WWE has done with the guy. A couple IC Title runs? Sure, but when was the last time the IC Championship was relevant and taken seriously? Balor is a great talent that should be at the top of the card and main event PPV's, yet here he was on the Kickoff show for Extreme Rules. It's sad, but there's only so much room at the top. Balor is lost in the shuffle at this time and I think the best thing to do with him is to have him align with Styles, Gallows and Anderson. 
Why did WWE have Brock Lesnar cash in the Money in the Bank Briefcase so soon to win the Universal Championship? 
I joked about this last night and I figured it is kind of true. I feel like WWE invented the Universal Championship just for Brock Lesnar. I understand the legitimacy that Lesnar brings to the table, but your top champion should be on television on a regular basis. This is a huge thing for me because this turned me away from Extreme Rules. He just won the MITB and cashed in on the guy who beat him at WrestleMania. I'd prefer to see Brock hold the briefcase because it seemed like he actually had fun showing up to work. I'm just a picky person I suppose. I don't want to see Brock Lesnar holding the Universal Championship. 
Is WWE going away from the PG-Product? 
It looks as if we could be looking at a new era of WWE and they're leaving PG behind them. I'd say within the past month WWE has seemed edgier with what has been said, for example commentary, Kofi delivering a middle finger to Joe, just to name a couple examples. WWE is in panic mode and with ratings being down and with AEW on the rise, we're in for a treat within the next couple months. The thing is though, WWE just needs to have good quality product. They could go fully away from PG and if the product isn't good, the ratings will still stay down. Simple as that.