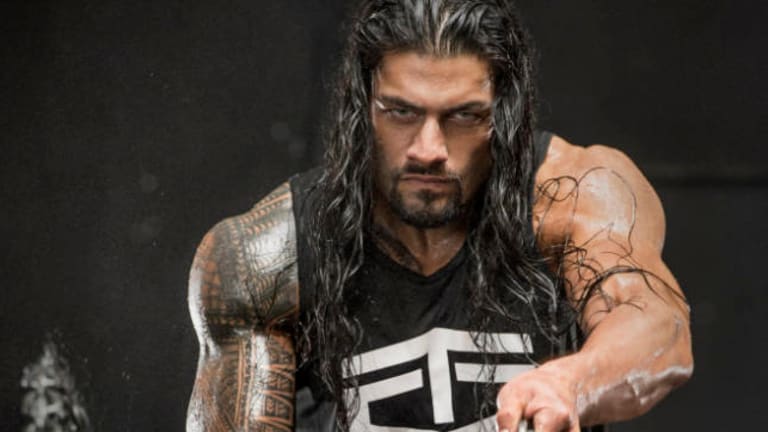 Ask WNW: 2019 PPV Schedule, Roman Reigns Announcement, Angle's Retirement Match, Will Paige Ever Wrestle Again?
What's the latest regarding the 2019 WWE PPV schedule? Has the WWE Backlash PPV been dropped from the schedule with a PPV taking place in Saudi Arabia in early May?
As of right now the current WWE PPV schedule looks like this.
Some of the listed event below can't be 100% confirmed but they haven't been officially removed either. It wouldn't surprise me to see both Backlash AND the PPV in Saudi Arabia happen. Most times we've seen a PPV held in the middle east it's within two weeks of another PPV. Last time it was well hidden by having the all-women's PPV Evolution while having only men at Crown Jewel. I would actually enjoy if every time we got a PPV in Saudi Arabia if there was an all-women's PPV, but I don't know if that's the direction WWE will take or not. We'll have to see.
With the news that Roman Reigns is coming back to make an announcement on Raw next week, do you see him returning to action before WrestleMania?
I do not see Roman returning to action before WrestleMania, but nothing is impossible. I am very much hoping that when Roman returns this Monday that he will have good news for us on his health. If we're lucky he will break the news that he has beat cancer again and is ready to get training to step back in the ring. It's also very possible that Roman announces a timeline for his return if he's doing better. Something like, "The doctors have told me that I should be able to start training again as soon as next month." In the back of my mind I'm fearful of a retirement announcement, but I'm feeling optimistic so I'm trying to bury that thought deep down. I hope Atlanta gives Roman a big warm welcome home when he makes his announcement. As annoying as WWE fans can be at times, they step up when it's important.
Rumors of a retirement match for Kurt Angle at WrestleMania. Would John Cena be the best match to send Kurt off in the sunset?
Kurt Angle has been looking better and better every time he steps into a ring since returning to WWE. However, I see his time as an in-ring performer coming to an end sooner rather than later. I can't put my finger one why exactly but Angle's returns to the rings haven't quite had the hype that they necessarily deserve. His FIRST match back was hyped up as a big deal, but it felt shoehorned in due to Roman Reigns being unable to wrestle. It happened so last minute that I think it pulled the rug out from what could've been a bigger in-ring return. Ever since then, his matches feel almost wasted. He shows up here or there but never has any real storyline reason for him to wrestle. Mix that with his matches being few and far between it just feels watered down. We don't see Kurt for weeks, but then he has a throwaway match in the middle of Raw for no reason. It takes away from the specialness of the moment. This is Kurt freaking Angle we're talking about! I think retirement would probably be the best thing for Kurt and I think WrestleMania is the place to do it. No better place to go out than on top, right? As for who? John Cena is an excellent choice, especially considering how poetic it would be that Kurt was John's first match in WWE and John would be Kurt's last. I wouldn't hate a match against Triple H either. I could also get on board with AJ Styles, Bray Wyatt, Kevin Owens, Daniel Bryan, Drew McIntyre, Randy Orton, or Samoa Joe.
With all the hype for Paige's new movie "Fighting with My Family" it has me wondering if Paige might ever return to the ring?
The famous phrase is "never say never" when it comes to WWE. Surprisingly, that has proven true time and time again. With that said, I'm afraid there is a significant chance that we'll never see Paige wrestle again unless it's a match like Bret Hart had against Vince McMahon at WrestleMania 26. That match saw Bret do very little work at all, took zero bumps, and pretty much just locked in his finisher to score the win. This is the ONLY type of match someone like her could or should do. There is such a risk of Paige being horribly injured and I believe possibly paralyzed if she takes a bad bump that it's not worth the risk. Paige had a surprisingly long career for someone her age and I think I speak for everyone when I say that it wasn't long enough. Modern medicine progresses great leaps every day and I won't rule it out 100% but, as incredibly sad as it is, it's very likely Paige will never wrestle again.
If you have questions you'd like answered in Ask WNW be sure to comment them below or on our Facebook Post or email them to AskWNW@WrestlingNewsWorld.com