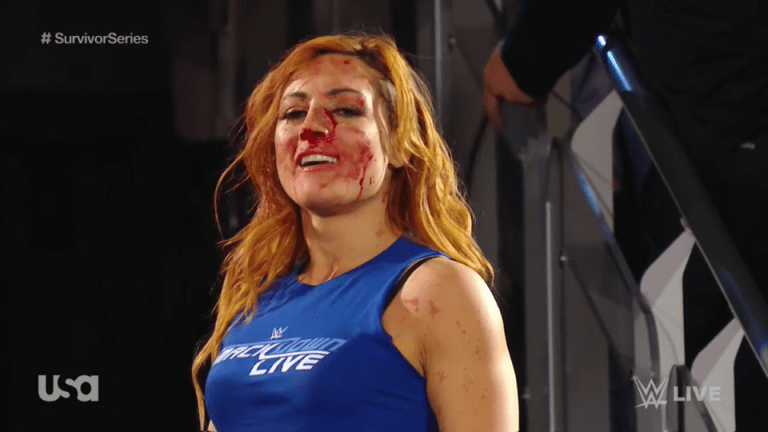 Ask WNW: Becky to Raw? Sting vs. Undertaker? Is Charlotte the GOAT? Why So Many Teams in 2019 HOF Class?
Do you think it is time for Becky to move to Raw?
If it isn't the current plan after WrestleMania, then it's heavily being considered. I can't say for sure how the Main Event Triple Threat Women's match will end, however, it certainly seems that Becky is in line to be victorious. It would make sense after winning the Raw Women's Championship for her to become a permanent member of the Raw roster. Remember, WWE is planning on doing a Superstar Shakeup 8 days after WrestleMania. It would make sense to make Becky officially a member of the Raw roster during that Shakeup.
Would you like to see Sting and the Undertaker at next year's WrestleMania?
This is a really tough question. Personally, this was and still is a dream match of mine. This match was all I wanted to see for nearly 20 years give or take. However, as time goes by and these two icons grow older it makes it more and more likely it won't be the match I hope for. I would end up putting SO MUCH pressure on this match to be amazing and while there is a chance it could be it likely wouldn't be. I almost don't want it to happen because if it did I'd likely be disappointed. It's almost a "never meet your heroes" situation. I guess my answer is, if it happens I certainly won't be unhappy with the decision, however, if it never happens I've already come to terms with it.
After winning her eighth Women's title, is Charlotte the greatest female wrestler in WWE history?
This is questions that's hard to put into an exact yes or no. People judge the greatest wrestlers in history in different ways. Do you lean on technical ability? If you do Kurt Angle might be the greatest in (male) history. Do you judge on mic skills? Shawn Michaels might be your guy then. Influence on outside media exposure onto pro wrestling? Hulk Hogan might be your pick. Championship reigns? Ric Flair or John Cena have to be your GOAT. Is Charlotte the greatest woman in WWE history? She certainly ticks all the right boxes. She's talented in the ring, she's got EIGHT Women's Championship reigns under her belt, she's got the lineage. However, that questions really can only be answered by each person asked. As of right now my answer always reverts to Trish Stratus being the GOAT but thinking about it I would probably have to shift my answer to Charlotte. As much as I think there's a lot she can improve still, I think we're watching her carve her legacy out in front of our very eyes.
Why this year WWE HOF saw so many tag teams or stable induct into the HOF?
This is a really good question, one that I didn't even consciously notice until it was pointed out. I did realize that this year we are getting THREE double HOF inductees. Booker T, Bret Hart, and Shawn Michaels will all be inducted into the Hall of Fame for a second time in their respective groups/teams. As far as I'm aware WWE was in a bit of a scramble this year to fill out the HOF class. They were looking for someone big to headline, The Rock or The Undertaker were the main names I heard. When both declined for this year due to conflicting schedules and/or other reasons, WWE went with a backup plan. Degeneration X became the headline and WWE shifted onto teams and double inductees to add prestige to the inductions that were happening.