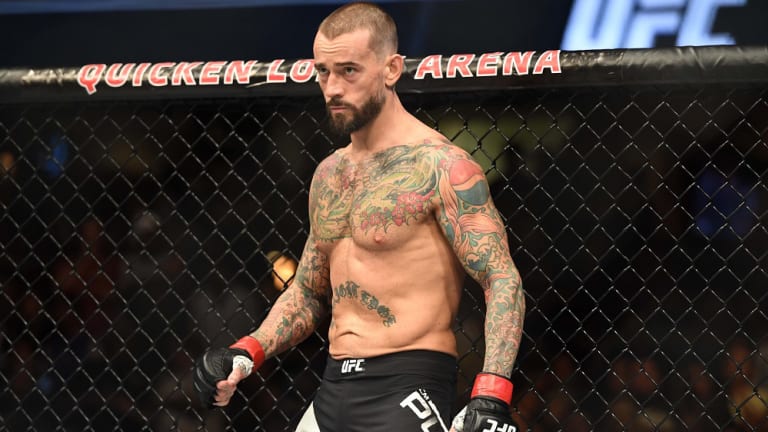 Ask WNW: Could CM Punk Be Returning to WWE, Will Becky Drop a Championship Soon, Why Kofi Over R-Truth, Shake-Up Taking Two Weeks?
What are the chances that this whole "Best in the World" thing with Shane has been a "work" in the making for so long to bring CM Punk back? Especially with Punk recently surfacing in the indies a few days ago.
I can tell you, as a HUGE CM Punk fan, that the chances of CM Punk returning to the WWE are slim to none. Is it possible he returns to professional wrestling? Perhaps. I could certainly see him working for AEW or another company that would allow him to continue his MMA dreams, as well. If anything, it might just be a way for the McMahons to throw a small jab at CM Punk and Chris Jericho for leaving. I wish I could tell you that Punk recently "appearing" at an indy show was good news for his fans. However, it's likely a more random occurrence he did for fun. He even said years ago if he ever came back to wrestling it would be a small promotion and he'd be under a mask. That's exactly what he did.
Do you think Becky "Two Belts" loses one of her championships at MITB, if so to who?
I've heard the plan is to let Becky run with both belts until SummerSlam or so. However, these things are always likely to change. If Becky were to lose at Money in the Bank, which I don't think she will, I would say it's likely she loses to Charlotte rather than Lacey Evans. Although, if Evans were to win it'd be a great way to start off her main roster career. I think it's too soon for Becky to drop either championship and she should get a good run with both. Hopefully, WWE sticks with their original plan to leave both titles on until at least SummerSlam.
Why did Kofi get the push and not R-Truth? He's been there longer, and the fans would fall in love with it. Especially with his 'crazy" gimmick!
Let's be clear, WWE originally had no plans to push Kofi. Anyone in WWE (or elsewhere) is lying. Kofi was meant to fill the extra spot in the Elimination Chamber and that's it. However, it was the continued, massive support from the fans that forced WWE to push Kofi to the top of the mountain at WrestleMania. Could the same have happened if R-Truth had been put in that spot instead of Kofi? Perhaps. However, I think that it was Kofi's individual support, along with support of New Day as a whole, mixed with never having had a WWE Championship match in his 11-year career that combined for the perfect Cinderella story that got fans so revved up. It helped to see how passionate Big E and Xavier Woods were in support of Kofi. It almost showed fans how passionate they should be for Kofi.
Thoughts on the continued Shakeup after the advertised 2-day event?
Honestly, it makes WWE look awful in my personal opinion. At the end of the day, it won't make much of a difference. However, it just goes to show how terribly disorganized and last minute the booking in WWE is. Also, I've always been more partial to the "WWE Draft Lottery" rather than a Shake-Up. The Draft Lottery builds excitement with each new person traded from show to show at random, instead of just having the random Superstar come out, which seems anti-climactic. It also would have been easy to fix the issues they had this year by saying that the brands were allowed to make trades after the initial Draft Lottery.