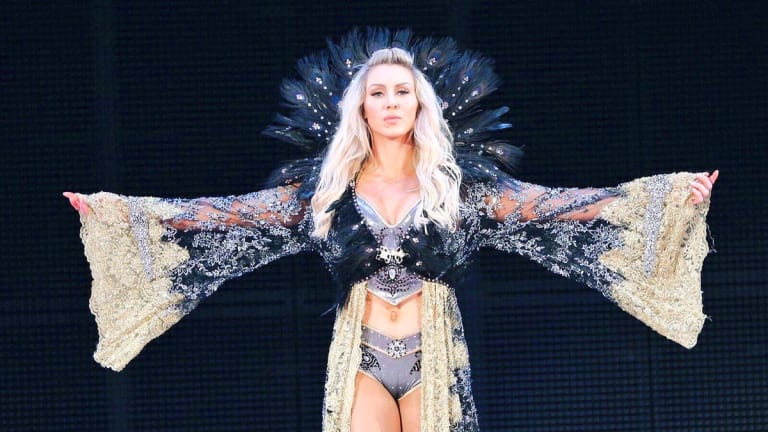 Backstage News On Charlotte Being Involved In Wrestlemania Plans And What Is Being Discussed
The following article is part of our premium news section. If you're interested in this news and you're not a premium subscriber, why not give it a try? We put out breaking premium news and backstage news on a frequent basis that we can 100% confirm. If you ARE a premium member, welcome back! Thanks for helping us do what we do.
With WrestleMania plans moving forward and the northern states getting hit with record temperatures and bad storms, WWE will likely use the heated ring options they have used in the same building as WrestleMania 29. During that show, WWE used heaters that were tucked inside the ring posts as well as blowers under the ring and heated padding outside of the ring. The canopy above the ring ring is also an option as far as a heating element goes. Snow, rain or wind, this show is an event inside these elements that could play into factor this year at WrestleMania.
Vince aligning with Charlotte on Monday Night Raw and basically telling Ronda that she is his chosen one is a play on the reports of Rousey leaving as well as making Charlotte a bigger star. Many people questioned the three-way match up until this point. At no point did I hear other than this match being a three-way and have reported since late fall. 
For those who are wondering why the three way is in the plans, this is the reason why: as good as Ronda is, there is no better insurance that WWE has then to put Charlotte in the match and spotlight. Let's also remember that prior to injuries, the original plan for the main event was Charlotte and Ronda. WWE trust Charlotte in the spotlight and has proven to not let the company down in the past and they are sticking with this.
Speaking of plans, Ronda is planned to be working the Fast Lane PPV on March 10th. It is unknown to what the plan is for Rousey as she is scheduled to face Ruby Riott at Elimination Chamber this Sunday.
The obvious match they could do is the Four Horsewomen match with Becky and Charlotte having to team together against Ronda's. I'm told that WWE do not want to toss away the NXT storylines to do this. In addition to this, the company does not want Ronda to be booed. They want Ronda to be the face, Charlotte to be the heel, and Becky to be the tweener. With that being said, it's not out of question that this match doesn't end Wrestlemania, as WWE has many options at the top of the card from a storyline scene due to matches already being set. 
There is some slow moving discussions of doing a Revival vs Usos on the WrestleMania card, making it champions vs champions. This would bring up the idea of there not being any competition for either team on their respective brands . Under this scenario, this would have to have the Usos win on Sunday or win soon after that. With the Shakeup being a week after Mania, you are not suffering too much of the roster being buried as many have short memories. Again, this isn't a locked plan but rather something being discussed.