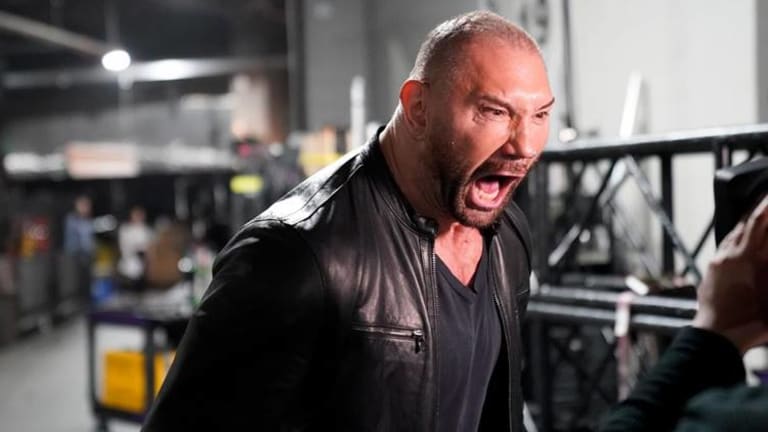 Batista Says He Tried To Talk The Undertaker Out Of Match With Goldberg
During a recent interview with Pro Wrestling Sheet, former WWE star, Batista, revealed that he tried to talk The Undertaker out of his bout against Goldberg last week at WWE Super ShowDown in Jeddah, Saudi Arabia. 
Check out what Batista had to say down below! 
"I called 'Taker Friday. I called him Friday and I said, 'hey man, is there any way I can talk you out of this?' and he just started laughing. He goes, 'You know, when they talked to me about it a while back it sounded good, but I'm obligated, so we're doing it.'"
We last saw Batista in a WWE ring this past April against Triple H as a sendoff for the Animal. 
Ryan's Thought: The bout between Taker and Goldberg was not received well, and the fans deserved to show their frustration. It has nothing to do with the legends of Goldberg and Undertaker. They didn't deserve to go through that. In no way was their legacy was tarnished from the match, but this should be an eye opener for WWE to not allow stars from 20 years ago to compete against each other.