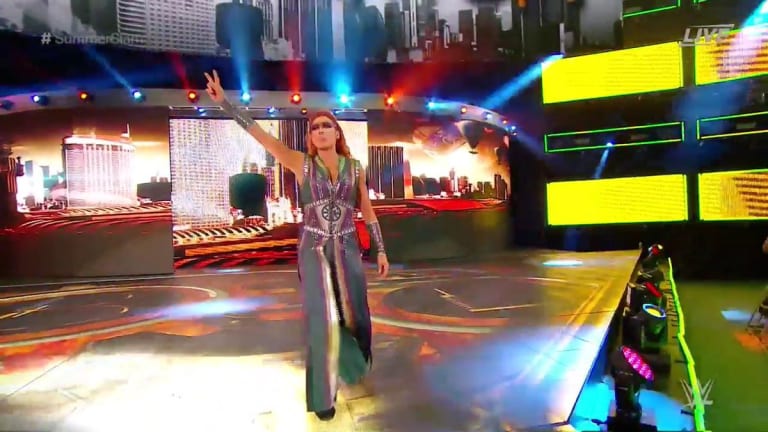 Becky Lynch Still Not Cleared to Return to the Ring
It appears as if Becky Lynch is not quite ready to return to action and is not yet cleared by doctors. This is why she has not been competing at recent live events and also why she didn't get physical on the latest episode of Smackdown Live.
Lynch did have a match at the Tribute to the Troops taping though it's possible she was heavily protected so she didn't do much if anything in the ring.
She has been cleared of her concussion she suffered at the hands of Nia Jax but she has not been cleared from her nasal fracture stemming from the same injury.