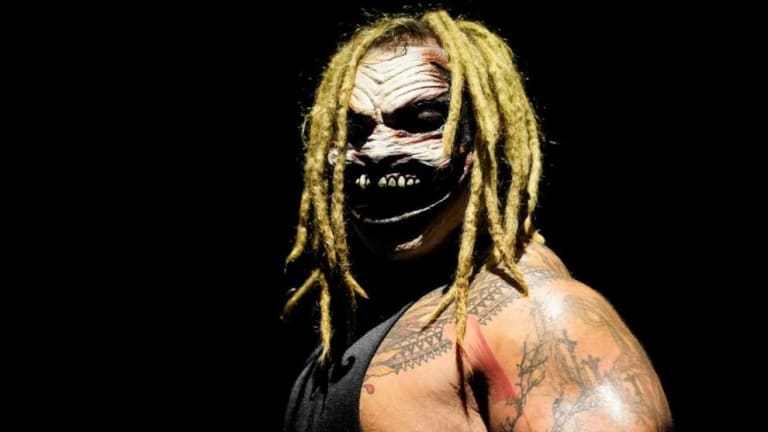 Ryan's Thought- Bray Wyatt Is Reborn
On August 11th, the world of professional wrestling witnessed the re-debut of Bray Wyatt's new persona, 'The Fiend'.
While the world is still buzzing over Wyatt's new creation, let's go back several months to where it all started, the Firefly Funhouse.
Bray Wyatt hadn't been seen on television since a Monday Night Raw show in November of last year. After his claim for gold at the Elimination Chamber, successfully capturing it in February of 2017. His title reign wasn't memorable as he seemed to be a transitional champion to Randy Orton in a rather lackluster match at WrestleMania a couple of months later.
After this, Wyatt's mystique and eeriness seemed to go down hill from this point. Time passed by and Wyatt was 'lost in the shuffle', barely making any television appearances and when he did, he would lose.
It wasn't until we saw the creation of 'Woken' Matt Hardy, or better known as 'Broken' Matt Hardy during his time with Impact Wrestling, that we saw Wyatt get more involved in the picture with WWE. This then brought out the creative mindsets of Hardy and Wyatt together, forming the 'Ultimate Deletion' under the WWE name. I should add that this was the main event of an episode of Monday Night Raw that went on for a better half of 20 minutes at the Hardy Compound. Of course, this was to introduce Matt's new persona to WWE television, but it made Wyatt look like a star in the making, bringing back some mystique to his cult leader persona.
After this, we saw Wyatt and Hardy join forces and became Raw Tag Team Champions at one point, but ultimately, Hardy was taken out from competition and Wyatt was left alone, going back to being lost in the shuffle, and then disappearing for almost an entire year.
Fast forward to after WrestleMania of this past year, and vignettes were being shown on both Raw and Smackdown Live of these puppets and rocking chairs. All clues led to a Wyatt return, but to our surprise, no one knew what we were about to witness. After weeks of these vignettes, the world was introduced to the first episode of The FireFly Funhouse. Bray discussed that he was gone for a while but during the time he was gone, he was healing and referred to his past as being a bad man. He came off as a smiley character who could do no wrong, yet, you could sense something was up and there was much more left to be told from Bray Wyatt. Weeks of the Funhouse continued, as Wyatt expressed that there was so much more darkness that he holds in his mind and a big secret that he was keeping from everyone. That secret, was 'The Fiend', the alternate persona of Bray Wyatt that you could compare to a horror movie of which, a demonic character, some would say. He would switch back and forth for two months between Bray and 'The Fiend', fighting against himself in his head. It wasn't until last month, where we saw 'The Fiend' live on Monday Night Raw, and attacked Finn Balor with Sister Abigail.
The upcoming weeks were no different, 'The Fiend' would return to take out the likes of WWE Hall of Famers Mick Foley and Kurt Angle, all during the time that he would be in an upcoming match with Balor at SummerSlam. Wyatt warned Balor that the 'The Fiend' was coming for him, and that is exactly what happened.
Moving forward to SummerSlam, Balor wore all white, as some would say it was a sign for good or possibly heavenly, while others would call Balor the 'Sacrificial Lamb'. The entrance for Wyatt was nothing short of excellent. Phone lights lit up the arena in Toronto, as 'The Fiend' walked down the aisle with his lantern, but not just any lantern. It was a lantern of his previous persona's head, which was an awesome detail.
The match itself was good and short, just like it needed to be. 'The Fiend' demolished Balor and executed the Mandible Claw on him for the pinfall.
At this point, WWE should have known they have lighting in a bottle with Wyatt and this persona. For the first time in a long time, I feel like Wyatt has found himself and the mystique and creepiness is at an all time high. I would compare this to the mystique of the legendary career of The Undertaker, who protected his career for 30 years. This needs to happen with 'The Fiend'. He is the most talked about and most entertaining on WWE programming today. Wyatt doesn't need to be on television each week. It will water down his persona, and next thing you know, he's back to square one. WWE needs to stay behind him with his creation. If we saw Firefly Funhouse episodes of Bray each week or every two weeks, that would be awesome. 'The Fiend' is a special attraction and should be treated as if he is one. They do not need to throw him straight to the title picture. I would hold him off from any matches until Survivor Series, but have him destroy people in the process randomly on episodes of Raw and Smackdown.
I think it would be amazing to see 'The Fiend' take people out, then once he comes out, have lanterns with superstars' heads and keep them in the Funhouse.
Wyatt seems to be all in on this, and so should WWE. As a fan, we all should be waiting and anticipating for what's to come next for Wyatt and 'The Fiend', and the spooky and creepy feeling of this should be protected for years to come.