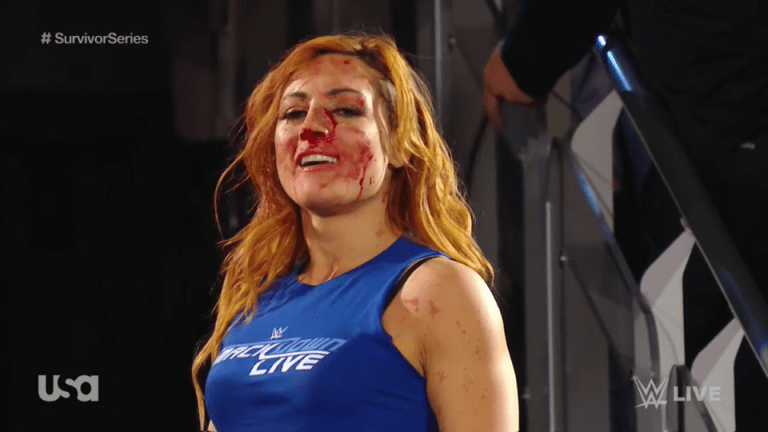 Breaking News: Becky Lynch Not Cleared to Compete After Injury on Raw UPDATED
News is being broken that Becky Lynch is not cleared to compete tonight by the medical team and her match at Survivor Series on Sunday is likely off. Becky suffered a gash and broken bone when hit by an elbow from Nia Jax. Becky will undergo further testing on Thursday to see if she'll be cleared to compete.  Don't expect to hear anything official from WWE until the last minute. We will continue to keep you up-to-date as the story unfolds. 
UPDATE 4:49 PM EST: We're hearing that WWE is moving forward under the strong assumption that Becky won't be cleared in time for Sunday's match. They haven't officially cancelled it but it's all but a done deal at this point.