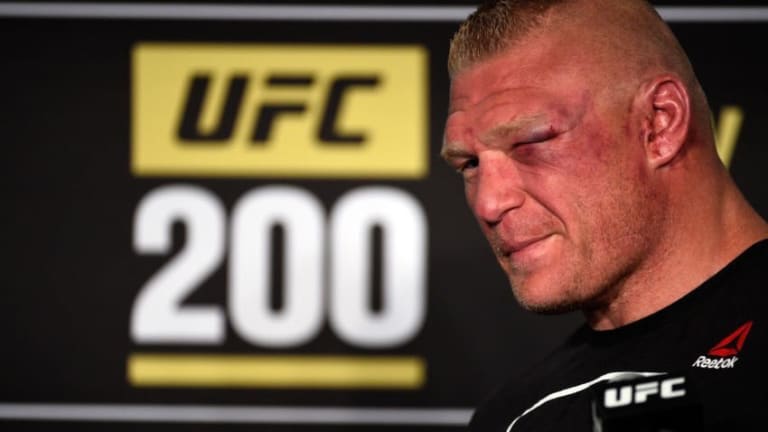 Brock Lesnar Retiring From UFC And MMA?
For the longest time, it seemed that former Universal Champion, Brock Lesnar, was in line with a return to the octagon for UFC to fight Daniel Cormier. The two had a confrontation at UFC 226 in which Brock charged the Octagon and got into a shoving contest with Cormier. 
During a recent interview with ESPN, President of UFC, Dana White, confirmed that Brock was done fighting and that he is retired. He then added that they were heading into another direction with Daniel Cormier. 
This could be one of those times where Dana White is done playing games or Brock is actually retiring from fighting. We will know for sure in a few weeks if Brock is retiring if he drops out of the USDA Testing Pool. 
What will Brock use as negotiating tools and are others interested? The answer is yes and we are sure Brock, like any other business man, will have his ears open.