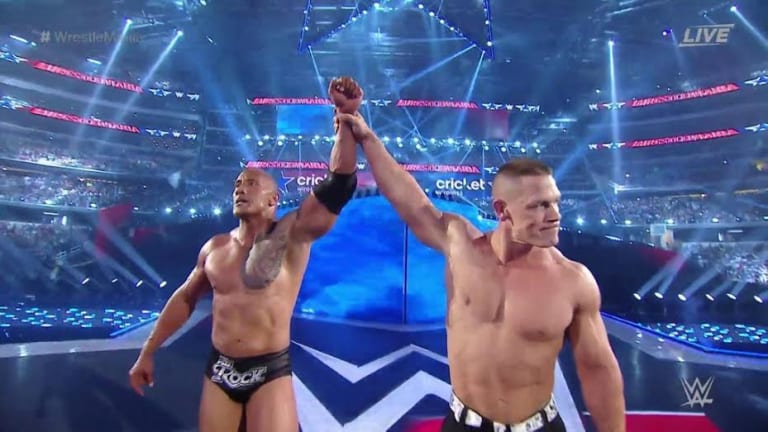 John Cena Addresses Hypocritical "Movie Star" Comments Regarding The Rock
Years ago, John Cena was scheduled to face The Rock at Wrestlemania and the crux of the former's promos were mostly about how Rock had "gone Hollywood" and that his heart wasn't in the business anymore. Many fans are now criticizing those feelings that were too realistic to seem anything but a version of the truth because of Cena's newfound fame in Hollywood and long periods of time away from the ring.
In an interview promoting his new film Bumblebee, John addressed the concerns:
"I'm sorry and I was wrong. That's the best thing I can do. I think my gripes were legitimate inside the WWE Universe. The WWE Universe is so dedicated and so fanatical, that they're giving me the same comments that I once gave Dwayne Johnson because every Monday and every, now moving to Friday, when they turn on the TV, that's their lives.

That's the thing they follow the most. I'm not there anymore, I'm here promoting Bumblebee. They're gonna watch Bumblebee but it's only like they'll go to the movie theatre just once, twice, whatever watch it. It's every Monday! And if you're not there every Monday, as a viewer, especially since I've been with you guys for fifteen years, you now feel offended. Especially since before, I was like, 'Hey man, where'd you go?'"
Cena did admit though that it made for good television.