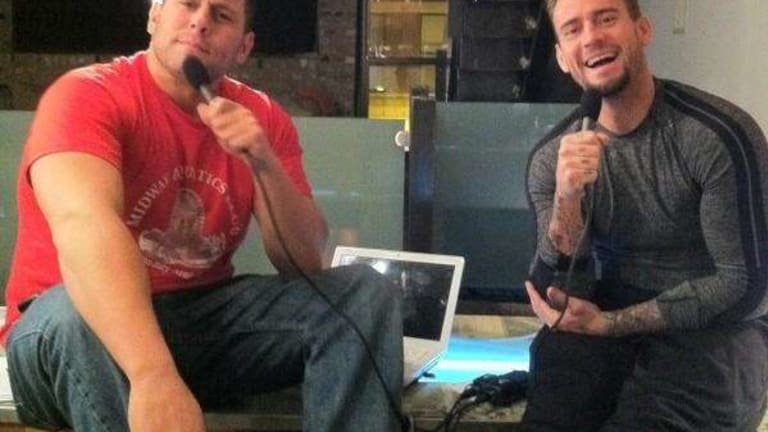 CM Punk Files Lawsuit Against Colt Cabana
According to Mike Johnson at Pro Wrestling Insider, CM Punk is filing suit against Colt Cabana in response to Cabana's existing Lawsuit. 
From PWI, "Colten alleged that Brooks promised him that he would be covered financially during the Amann lawsuit, only to have to later hire his own attorney after he and Brooks had a personal falling out. Colton has been attempting to claim he and Brooks had a verbal contract, arguing that Brooks should reimburse Colton for legal fees he incurred after Brooks' legal team no longer handled Colton's side of the lawsuit"
The article further elaborates, "in his counter-suit, Brooks stated that he spent over $1.2 million on legal bills over the two-year period where the Loeb Firm defended himself and Colton against Dr. Chris Amann's allegations. The Amann case went to court with the jury ruling unanimously in Colton and Brooks' favor. Amann received zero damages."
"Brooks counter-suit alleges Colton did not contribute anything towards their 'attorney's fees and expenses incurred' in the Amann legal battle and that Colton 'refused to contribute monies' towards the case, noting, 'Colton's unjust retention of the benefits of receiving a high-quality professional legal defense through the Loeb firm paid for solely by Brooks without any reimbursement of Brooks violated fundamental principles of justice, equality, and good conscience."
Regarding Colt's podcast, "The Art of Wrestling, "Brooks' lawsuit noted that Colton makes money from his Art of Wrestling series through advertisements and sponsors, YouTube impressions, and through the sale of merchandise Colton promotes on the podcast. It notes that within five days of the November 2014 CM Punk episode, that episode was streamed or downloaded 1.5 million times, the largest audience ever for that podcast series. Within a week, that number was up to three million. The implication is that despite the episode being the most financially successful podcast episode ever for Colton, he did not offer any money towards their legal defense."
There is a ton more information from Mike Johnson's article at PWI. "PWInsider.com is in the process of exploring over 200 pages of legal filings in the Colton vs Brooks lawsuit that were filed over the last four weeks, including Punk's responses to Cabana's allegations."
Wrestling News World will continue to cover this news as it unfolds.