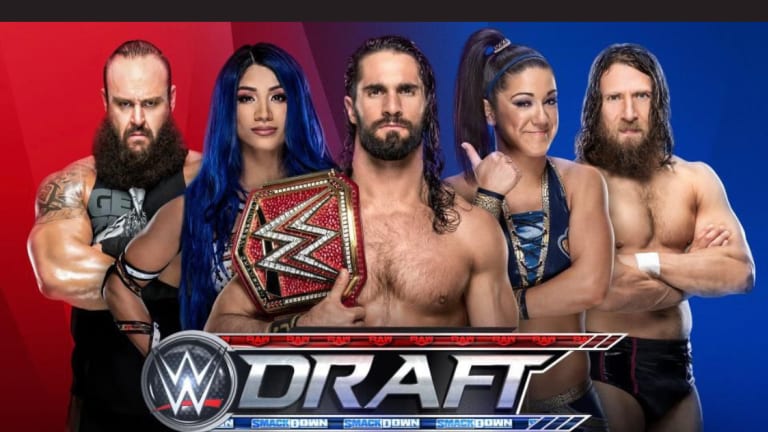 WWE's Draft Rules Explained, Two Major Matches Announced For Smackdown
WWE will be hosting their Draft tonight in a special two-night Draft that will begin tonight on Friday Night Smackdown, then follow over to next week's edition of Monday Night Raw. 
WWE released rules and clarifications for the Draft that can be read down below! 
More than seventy Superstars, including Tag Teams, have been placed into this year's Draft pool
Thirty Superstars will be eligible to be drafted tomorrow night, while fourty-one Superstars will be eligible on Monday Night
For every two SmackDown picks, Raw will get three (since Friday Night SmackDown is a two-hour show and Monday Night Raw is a three-hour show)
Tag Teams will count as one pick unless FOX or USA Network specifically wants to pick one Superstar from the team
Any undrafted Superstars will immediately be declared free agents and able to sign with the brand of their choosing
It was revealed that Universal Champion Seth Rollins will battle it out against Roman Reigns tonight on Smackdown with the winner earning a first round draft pick for their respective brands. 
Also, newly crowned Smackdown Women's Champion, Charlotte Flair, will defend her championship in a Hell in a Cell rematch against Bayley. 
Who do you think will be on the blue/red brand? Let us know here at Wrestling News World!