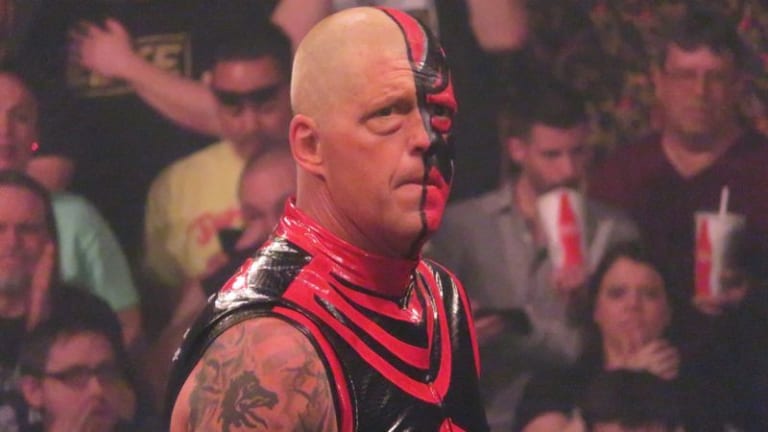 Dustin Rhodes Signs Multi-Year Deal With AEW
AEW has officially announced that Dustin Rhodes (formerly known as Goldust during his time with WWE) has signed a multi-year deal with the company.
 The press release states that Rhodes will not only continue his wrestling career this year, but will be joining the AEW Staff as a Promo Coach and Match Producer. 
You can check out the press release out down below!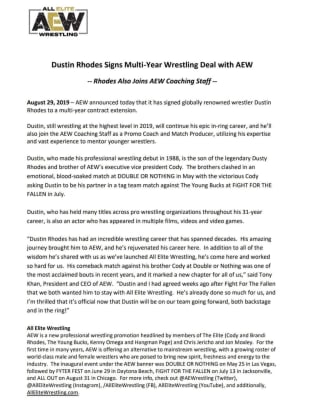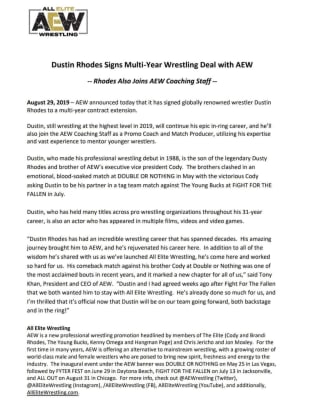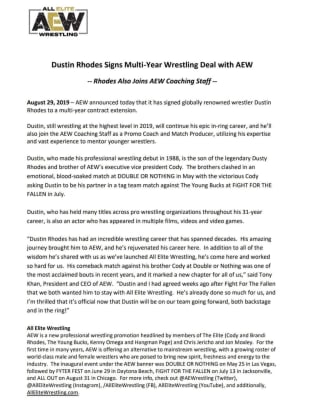 Ryan's Thought: Good move by Dustin as he seems to be really enjoying the work he has done with the company since Double or Nothing. He's in great shape for being 50 years old so it wouldn't surprise me to see him in the ring more often than so.