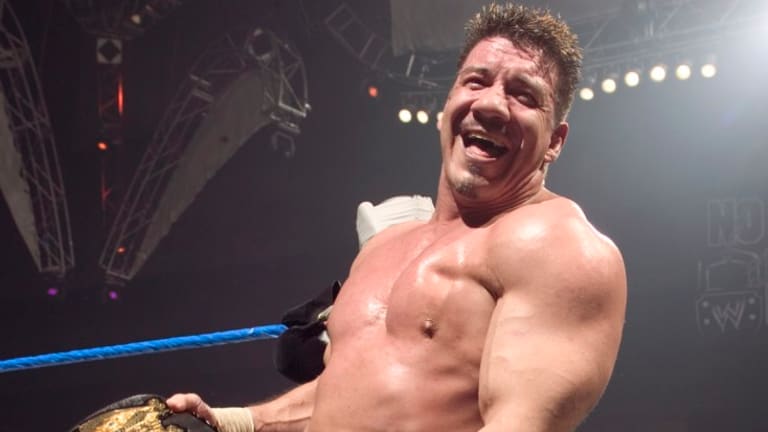 Eddie Guerrero to Have New Documentary Special
WWE will be launching a new documentary series called Untold and it will premiere this Sunday on their YouTube channel.
The series will feature interviews with superstars past and present and the first episode will focus on the late, great Eddie Guerrero.
Here is the official press release about the special:
Eddie Guerrero was one of the most beloved Superstars in WWE history, and he played a huge role in defining SmackDown as a brand. The newest edition of the documentary series "WWE Untold" explores Guerrero's effect on the blue brand as it approaches its 1000th episode, and will stream live on WWE's YouTube channel this Sunday at 1 p.m. ET/10 a.m. PT.

Featuring exclusive interviews with John Cena, Batista, Kurt Angle, JBL, Paul Heyman, Sasha Banks, Aiden English and Vickie Guerrero, this edition of "WWE Untold" will examine how Guerrero emerged as a leader on SmackDown in the early days of the 2002 brand split, both on-screen as a performer and behind the scenes as a locker room leader for a group of young Superstars out to prove themselves on a show that found itself competing with Monday Night Raw.

Before SmackDown's historic 1000th episode, take an incredible behind-the-scenes look at one of the blue brand's greatest Superstars in an all-new edition of "WWE Untold," streaming live on WWE's YouTube channel this Sunday at 1 p.m. ET/10 a.m. PT!