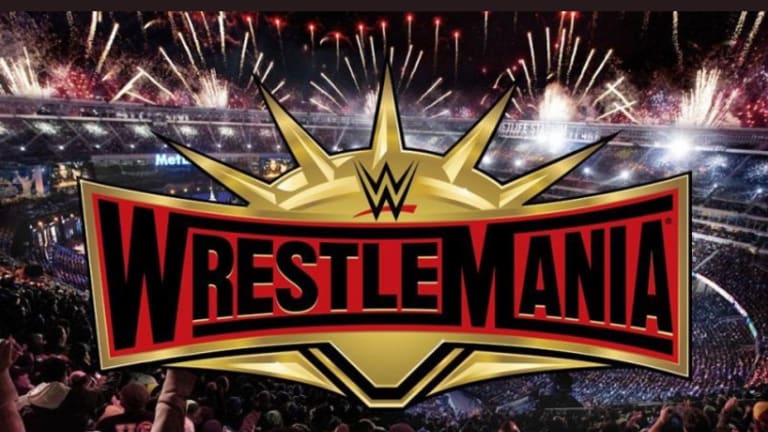 Eight Predictions of Things We Will See Happen at WrestleMania
1. Baron Corbin will be Kurt Angle's WrestleMania opponent
At this point it seems unlikely that WWE is going to change out Baron Corbin for someone else at WrestleMania. When Kurt announced that he wanted Corbin to be his final opponent the backlash from fans was pretty loud. However, WWE stuck to their guns and didn't swap Corbin out for someone else. I at this point we have to accept that Baron Corbin vs. Kurt Angle WILL happen at WrestleMania. However…
2. Baron Corbin WON'T be Kurt Angle's LAST match
While I think it's very likely Baron Corbin isn't going to change, I DO think that Corbin is going to job out very quickly and tap to the Ankle lock in under 2 minutes. Then, Kurt is going to grab a mic to say his farewells and thank yous to the crowd and he'll be interrupted by John Cena. Cena will tell Kurt that the match he just had against Corbin was not worthy of being Kurt's final match and will ask Kurt if he wants one more opponent for the evening. Kurt's final match will be John Cena vs. Kurt Angle at WrestleMania.
3. The Smackdown Tag Team Titles will be defended
WWE hasn't made an official announcement for a Smackdown Tag Team Championship match. However, I do see them being defended. Perhaps in a multi-team match. It's very possible we see this match on the pre-show, though.
4. Triple H will also be retiring at WrestleMania
While Kurt Angle's retirement has been announced loud and proud. WWE threw in a last-minute stipulation to Triple H vs. Batista. Triple H would be putting his career on the line against the Guardians of the Galaxy star. It was thrown in so last minute it seems almost an afterthought. Of course, Triple H won't be retiring with such a last-minute thought, right? Well, don't be so sure. This would be a perfect match for Hunter to hang up the boots on. It's against a long-time friend, someone believable to beat The Game, and part of the reason they might not be making it a huge deal is that Triple H will continue his role on-screen.
5. Braun Strowman won't be winning the Battle Royal
Despite Braun Strowman being completely lost in the shuffle at WrestleMania AGAIN this year, he won't be winning the Battle Royal. You would think that a guy like Braun would win the Battle Royal because he deserves better than what he got. The least WWE could do is have him win the crappy match he was put in. However, no we won't be seeing Braun win the Battle Royal. He'll likely get distracted by the SNL guys that are coming in and get eliminated. Not that winning the Battle Royal means anything at all.
6. We will get the feel-good endings we want for Becky Lynch and Kofi Kingston
WWE has two Cinderella stories going into WrestleMania this year. One that was semi by design and one that was completely organic. Becky Lynch's stock in WWE has been on the rise for a while now, WWE saw this as a huge opportunity to put Becky over in a big way. They created (and overbooked) an underdog tale for the Lass Kicker and WrestleMania will be the fruition of that story. However, we also have an underdog tale that came out of nowhere in Kofi Kingston. WWE saw this opportunity and capitalized on it perfectly. Kofi will see his dreams come true in a match against Daniel Bryan for the WWE Championship. However, with these two seeing their WrestleMania dreams come true it means….
7. Seth Rollins will NOT conquer Brock Lesnar
I truly believe that originally Seth Rollins was going to beat Brock Lesnar for the Universal Championship. However, with Kofi's dream moment being added to the WrestleMania card it meant that they could bump Rollins winning off the card. With Lesnar being advertised for Crown Jewel this year it's unlikely Lesnar is done with WWE after WrestleMania and I think it's likely he retains. If I had to guess WWE will give the title back to Roman Reigns.
8. The show will end with all 4 Horsewomen standing tall with their respective championships
This is hardly an original prediction. Many, MANY people have predicted this, and I happen to agree wholeheartedly. With Charlotte winning the Smackdown Women's Championship (out of left field) last week it sets up for this beautiful moment. Sasha and Bayley, who will retain their Women's Tag Team Championships will come out to celebrate with new Raw Women's Champion Becky Lynch and Charlotte will shake Becky's hand and they'll hold up their respective titles. It will be a moment to rival Chris Benoit and Eddie Guerrero celebrating at WrestleMania 20.