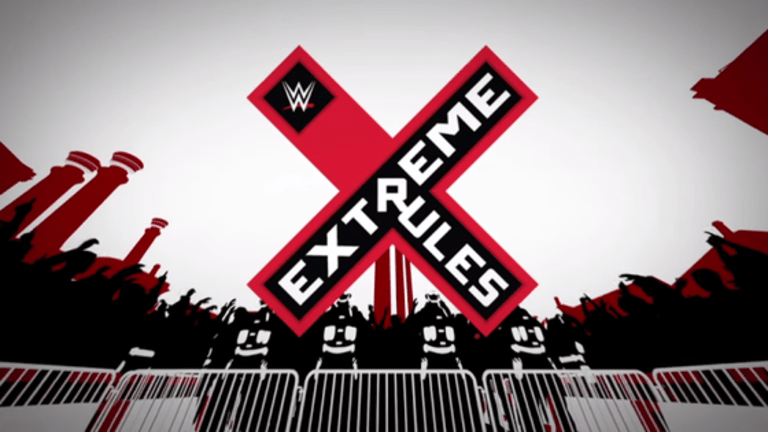 Extreme Rules Live Coverage And Results (07/14/19)
Welcome everyone to WNW! Tonight, WWE goes extreme as they present us with tonight's PPV, Extreme Rules! 
Live from Philadelphia, Pennsylvania 
The show opened with a shot of the live Philly crowd.
A video package aired of the opening match, Roman Reigns and The Undertaker vs Shane McMahon and Drew McIntyre in a No Holds Barred Match.....
The Undertaker and Roman Reigns defeated Shane McMahon and Crew McIntyre in a No Holds Barred Match
Ryan's Thought: What a hot start to the show and The Undertaker showed he has some left in the tank. He looked great and worked his ass off. All men involved did so. We saw Elias get involved and it ended up being a three on two situation, but Taker and Reigns overcame the odds and we saw an ending sequence of Taker hitting a Tombstone on Shane for the pinfall. Good stuff all the way around.
Backstage, we saw Becky Lynch and Seth Rollins. Rollins said they know what is at stake and Becky said that Philly likes it extreme. They went on to say what they would be doing to Corbin and Evans later in the night. 
The Revival defeated The Usos to retain the Raw Tag Team Championships
Ryan's Thought: A good match, but I would not have followed up with a tag team match after a tag team match. Other than that, I enjoyed it. I am not like most, I am not the biggest fan of the Revival, but they delivered tonight with the Usos.
Aleister Black defeated Cesaro
Ryan's Thought: Everyone was expecting a great match, and these two delivered. I felt like the match went a bit too short, but nonetheless, a great match and I am stoked to see who will pick a fight next with Aleister Black.
Bayley defeated Alexa Bliss and Nikki Cross to retain the Smackdown Live Women's Championship
Ryan's Thought: A decent match between the women, but I am loving the story between Alexa and Nikki. They mesh so well together and WWE keep this story going for more time.
Braun Strowman defeated Bobby Lashley in a Last Man Standing Match
Ryan's Thought: I cannot lie, when I first saw this match coming up, I gave an eyeroll. Man, I was wrong. This was a brawl and I loved every second. I am curious to see where they go with Strowman after this.
Backstage, Styles and The Club talked about being brothers and said they will start with Ricochet as the first of many superstars being beaten down. Styles said he was taking the US Championship away from Ricochet..
The New Day defeated Daniel Bryan and Rowan and Heavy Machinery to capture the Smackdown Live Tag Team Championships
AJ Styles defeated Ricochet to win the United States Championship
Ryan's Thought: A great match between Styles and Ricochet. Of course you saw the Club get involved, but for 98% of the match, it was awesome back and forth between both men. It's always good to see Styles with gold around his waist, especially since he is a great heel.
Kevin Owens defeated Dolph Ziggler
After the match, KO grabbed a mic and said no one can shut his mic off. He said he expected to be fired by Shane McMahon but after what the Undertaker did to him, he told Shane to kiss his ass and to go to hell.
Ryan's Thought: This KO face turn is going to be huge and he has star written all over him. I hope this leads to KO getting a mega push that e deserves and every time he gets on the mic, it is gold. Oh and the match between him and Ziggler lasted about 20 seconds. Ziggler slapped KO and then got hit with a Stunner for a three count
Kofi Kingston defeated Samoa Joe to retain the WWE Championship 
Ryan's Thought: Well, that was underwhelming....
Seth Rollins and Becky Lynch defeated Baron Corbin and Lacey Evans to retain the Universal Championship and Raw Women's Championship 
After the match, Brock Lesnar came out and attacked Rollins. He cashed in the Money in the Bank Briefcase, hitting an F-5 on Rollins for the win..... 
Brock Lesnar defeated Seth Rollins to capture the WWE Universal Championship 
Ryan's Thought: The original match was good. I wasn't into the story of Becky and Seth and having their relationship brought into the story, but it did good. As for Brock capturing the Universal Championship, yeah.. Overall, a good quality PPV. Nothing in particular stood out, but definitely much better than Stomping Ground 
Our own Smark to Death podcast provided a review of the show. Check it out below