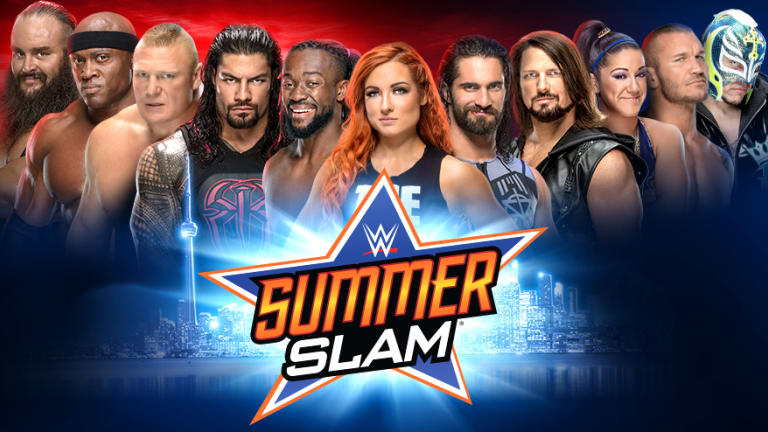 Expected SummerSlam Card
Below is the planned Summerslam card, while plans can change this is the card as of today:
Universal Championship Match
Brock Lesnar vs. Seth Rollins
WWE Championship Match 
Kofi Kingston vs. Randy Orton
Charlotte vs. Trish Stratus
Finn Balor vs. Bryan Wyatt
Raw Women's Championship Match 
Becky Lynch vs. Natty
Hair vs. Mask
Andrade vs. Rey Mystero
United States Championship Match
Champion AJ Styles vs. Ricochet
Shane McMahon vs. Kevin Owen's
(Some type of loser leaves stipulation)
The bigger directional change as of recently is The Undertaker was originally not booked for this show, however it is possible it turns into Reigns and The Undertaker vs. Drew McIntyre and Joe. Interesting note prior to WWE stating that The Undertaker was not booked on the show local advertising in the Toronto market featured advertising for Drew McIntyre vs. The Undertaker in a casket match.