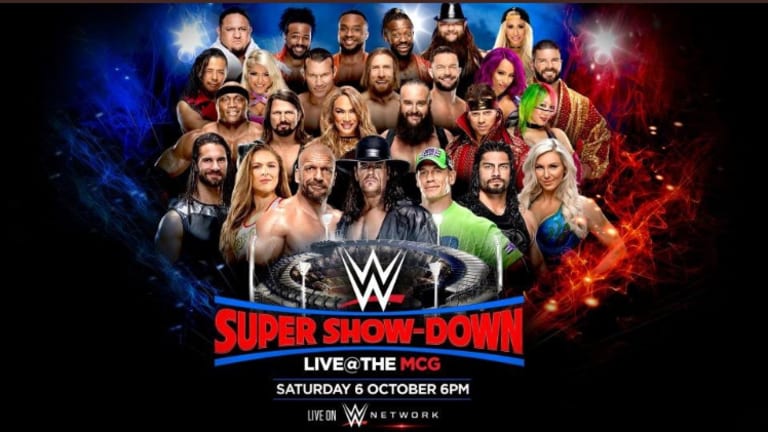 First Look At WWE Super Show-Down Set
WWE Super Show-Down is set for this Saturday, October 6th in Melbourne, Australia. The show is being headlined by Triple H vs The Undertaker, with Shawn Michaels being in Triple H's corner, and Kane being in Undertaker's corner. 
It appears that the set has almost been complete, as you can check out the photos down below.