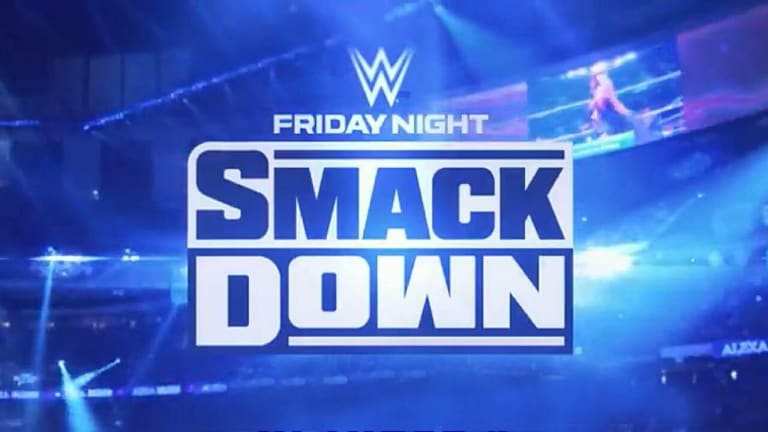 Friday Night Smackdown Results (11/01/19) We Are NXT
Friday Night Smackdown was in an absolute predicament going into the November 1st edition of their tenure on FOX. As mentioned earlier, WWE Superstars were still in Saudi Arabia following Crown Jewel as much of the roster would not be able to make it to Friday Night Smackdown due to travel issues departing the country following the event.
As reported by Dave Meltzer earlier today, NXT Superstars were being flown to Buffalo, New York to alleviate the lack of superstars available for tonight's edition of Smackdown. Despite a recipe for disaster, the proceedings for the evening did not disappoint as the RAW vs Smackdown vs NXT seeds were officially planted and the build to WWE Survivor Series officially started. 
Full Results Below:
 - Brock Lesnar and Paul Heyman enter. Heyman cuts a promo and rolls footage displaying the entire Cain Velasquez vs Brock Lesnar match from Crown Jewel. Heyman informs the WWE Universe that Brock is angry and is officially quitting Smackdown to chase Rey Mysterio on RAW. 
 - WWE Smackdown Women's Title Match, Bayley vs Nikki Cross: Bayley's new attitude was on full display in this one as the two women had a very good match. Bayley picked up the win to retain her title and the first seed of a NXT invasion is officially planted. NXT women's champion Shayna Baszler beat down Bayley following the match. Baszler stood tall and left the arena through the crowd.
 - Miz TV segment happens here and was initially scheduled to have The Fiend appear, however, due to said travel issues this would not happen. Instead, Tomasa Ciampa appeared! After a back and forth talking segment, the Miz challenged Ciampa to a match which he ended up losing to Ciampa's Fairy Tale Ending finisher.
 - Backstage segment with Daniel Bryan, Triple H, and Shawn Michaels happens here. Triple H and Daniel Bryan share some words with each other until Daniel Bryan challenged Triple H to a match. Shawn Michaels has a funny moment shown in the tweet below, but Triple H denies the match stating his gear wasn't there. 
He summoned his champ and Adam Cole comes from the shadows. Daniel Bryan challenged Adam Cole for the NXT Title in the main event of Smackdown.
 - Fire & Desire vs Rhea Ripley & Tegan Nox: The women continued the NXT Invasion as the odd pairing of Rhea Ripley and Tegan Nox would quickly defeat the team of Fire & Desire. Rhea Ripley displayed her absolute dominance and power in the ring during this match.
 - NXT Championship Match, Adam Cole (c) vs Daniel Bryan: This match was absolutely fantastic. For anyone worried about whether or not Adam Cole's crowd reactions would translate to the main roster or not... well, check the tweet below.
Adam Cole and Daniel Bryan both displayed their technical prowess in the ring here in a very good Ring of Honor-esque match. Both men looked strong, but Bryan made Adam Cole work to retain his title. Adam Cole picked up the pinfall victory in this one and retained his NXT Title. This match was the cherry on top of a night of absolute dominance for the NXT Roster. 
 - Triple H cuts a promo declaring NXT fired the first shot.
The build for Survivor Series has officially started and NXT looks to be ahead in the momentum category. Did you watch Friday Night Smackdown? What are your thoughts on the NXT Invasion?