WWE is in Phoenix, Arizona for a slammed packed episode of Monday Night Raw for their new season premiere. 
We learned earlier last week that WWE was bringing in new stage sets to Raw and Smackdown, along with new theme songs and the return of the beloved pyro. 
You can check down below for a quick peak of tonight's stage setup for tonight's Raw show!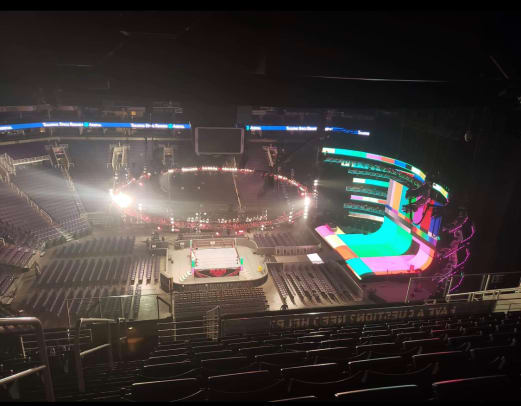 Thanks to the anonymous person who sent this image in from inside of the arena in Phoenix for Monday Night Raw tonight, which will feature many more graphics and LED's on the set.