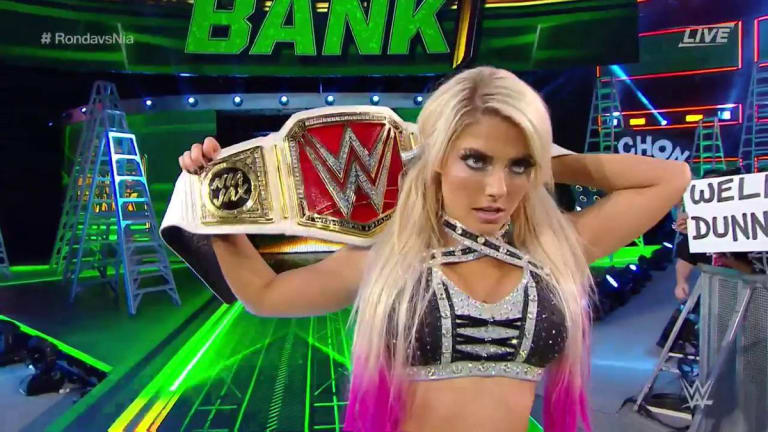 Injury Report: Backstage Updates on Many Injured Wrestlers
-Alexa Bliss continues to be in concussion protocol and is on the injured list. WWE is trying to come with ways to keep her on TV and one thought was to make her an authority figure, possibly even take over as acting GM.
-Joey Ryan will be having an MRI on Monday in regards to a potentially torn pec. Ryan has already had X-Rays performed on the injury with the doctor's first impression it was a tear.
-Braun Strowman is still working through his upper leg injury that has been nagging now for well over a month now. Braun continues to seek treatment between shows, however, he is hurting. Braun is a guy who loves to perform and loves to train his body. Not being able to do both as much as he'd like has started to get in his head.
-Cody Rhodes will have an MRI on his injured knee as well on Monday. Cody suffered the injury on Friday night in Buffalo, Cody put weight on his foot and moved his knee and heard a pop. At the time he was not sure if it was a major injury, however, the next morning he woke up in pain and knew it was worse. With knee injuries of this type, the fear is an MCL or ACL injury. Based on personal experience and similar situations it is more likely the MCL than the ACL. For those wondering recovery time for an MCL repair in most cases in 5-8 weeks it all depends on the severity of the injury.  
-Jason Jordan is going to begin a new form of rehab this week for his neck and spine with the hopes that it will help recovery from the injury. Jordan has been extremely positive and optimistic throughout the unfortunate injury. February 5th is the last time we saw Jordan on TV and he has been working hard since that day to get back to the ring. 
-Teegan Knox has taken her injury with nothing but positivity she continues to keep her head held high even though her road to recovery is still a long one.