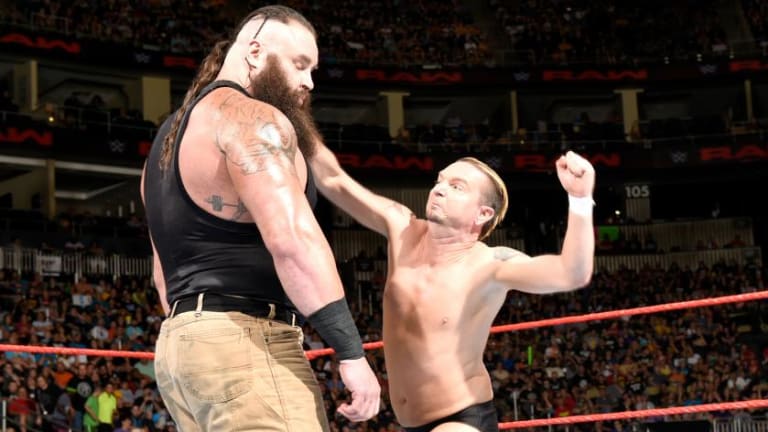 James Ellsworth Accused Of Sending Explicit Photos to Underage Fan; Ellsworth Responds
Former WWE superstar James Ellsworth was recently accused of allegedly sending nude photos of himself to a 16-year old female Twitter user named @Kliqkid, who is also an aspiring wrestler.
The user claims that after meeting Ellsworth at an indie show, her friend warned her that he had a reputation for being a 'creep' and would follow people to their cars and such. She also promised to share the screenshots, videos and other things he sent her with whoever DMs her and asks for them.
These pieces of evidence can be seen elsewhere but we will not post the NSFW images/videos here.
Ellsworth responded through his legal team with the following:
My client, James Morris, known publicly and professionally as James Ellsworth has become aware of a number of baseless allegations. Mr. Morris has the utmost respect for women and categorically denies these inflammatory and despicable accusations. Bates & Garcia, Attorneys at Law