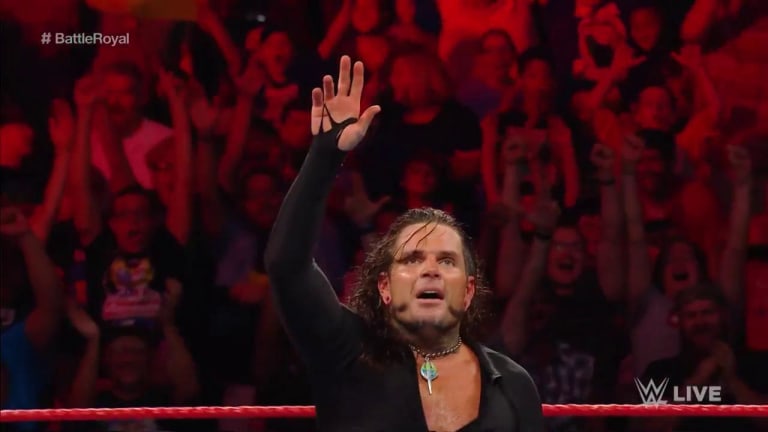 Jeff Hardy Arrested Again- Story Update
Last week, WWE star, Jeff Hardy, was arrested after being pulled over in North Carolina around 9pm on October 3rd. 
The story goes as Hardy was parked outside a liquor store when police arrived, and once Hardy got back into the car, he was followed closely before being pulled over due to the lack of staying in one lane. 
After Hardy was stopped, the arresting officer noticed that Jeff had somewhat of a bloody nose, where Hardy claimed that he and his wife got into a fight and the officer dropped the conversation and stuck to the drinking and driving situation.
Authorities stated that Jeff Hardy completely failed the field sobriety test and then got a warrant to get a blood sample of Hardy for the alcohol in his system. 
Ryan's Thought: Man, I really hope Jeff gets the help he needs. I remember writing the articles a few months back from his public intoxication arrest in Myrtle Beach. I hate to write on this but the issue at hand is serious all the way around. Not for just Hardy, but people all around the world. Help is out there, just have to be able to allow the help to be there for you. Wishes go out to Hardy and his family in these difficult times.