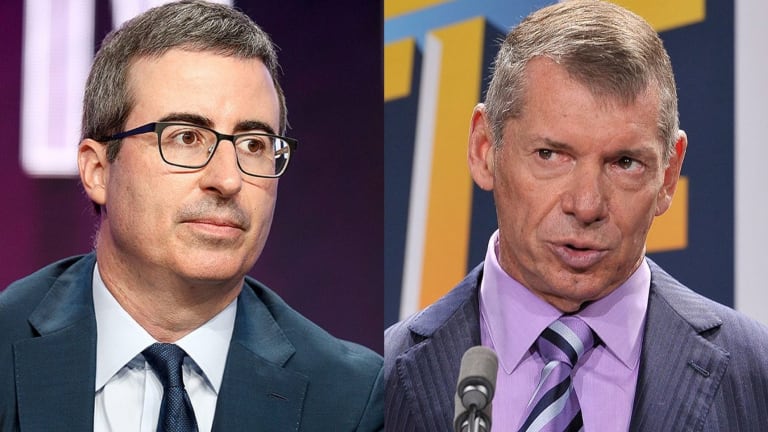 John Oliver Trashes WWE's Handling of Talent, WWE Responds
On the latest episode of Last Week Tonight with John Oliver, the funnyman (who is an admitted wrestling fan himself) took shots at WWE for their methods of hiring independent contractors so that they don't have to pay out for health insurance but at the same time limiting those contractors in regards to where they have to be at all times.
It was a pretty scathing segment and one that WWE didn't hesitate in cooking up their half-baked reply to in haste:
"John Oliver is clearly a clever and humorous entertainer, however, the subject matter covered in his WWE segment is no laughing matter. Prior to airing, WWE responded to his producers refuting every point in his one-sided presentation. John Oliver simply ignored the facts. The health and wellness of our performers is the single most important aspect of our business, and we have a comprehensive, longstanding Talent Wellness program. We invite John Oliver to attend WrestleMania this Sunday to learn more about our company."
This isn't even the first time Oliver has cooked the WWE's goose. Just last year, he was very vocal in criticizing the company for proceeding with their Crown Jewel show in Saudi Arabia despite the Jamal Kashoggi controversy.
Several wrestlers including CM Punk, Chavo Guerrero, Paul London and others have expressed their support for Oliver's segment.