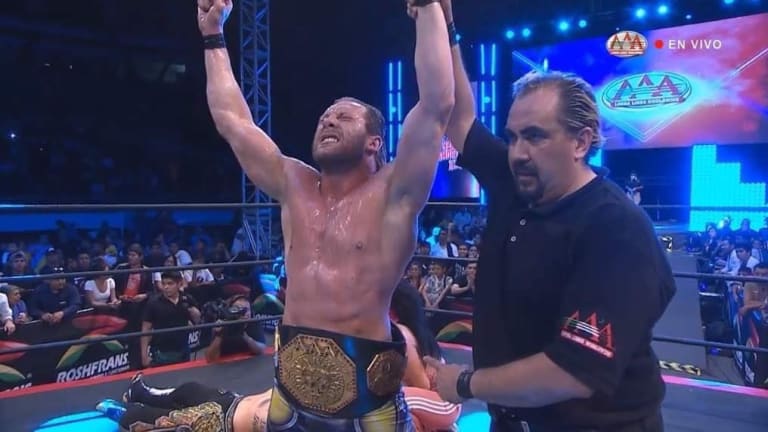 Kenny Omega Wins Gold In Mexico
Tonight, live on Twitch, Kenny Omega faced Rey Fenix for AAA Mega Championship. In a fast paced, sprint of a match, Kenny came out on top as he won the match and obtained the Mega Championship from Fenix.
This match was part of AAA's Heroes Immortales 13. As is well known at this point, All Elite Wrestling and AAA have a working relationship with many members of the Elite working matches in Mexico to this point. Kenny joins the Young Bucks as AEW members to hold AAA gold in 2019.