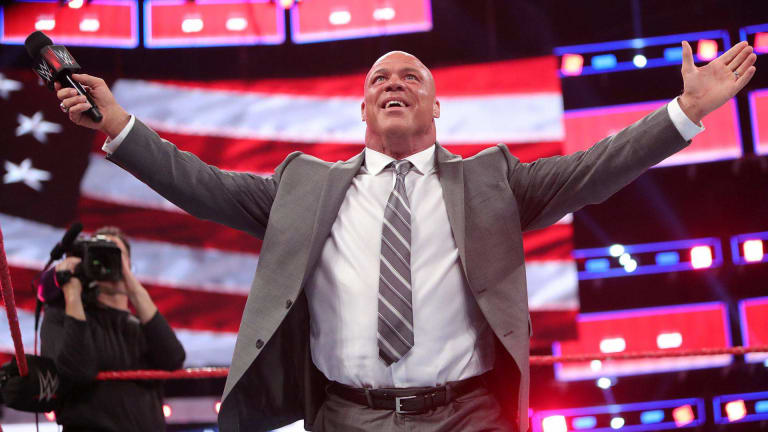 Kurt Angle Officially Names His Wrestlemania Opponent
On last night's edition of RAW, Kurt Angle was in the middle of the ring to announce his final opponent in his last match which will take place at Wrestlemania 35.
Much to some people's surprise, he chose the man that has made his life a living hell over the last year - Baron Corbin.
Following that, Angle was able to defeat Chad Gable while Corbin lost a match to Apollo Crews.