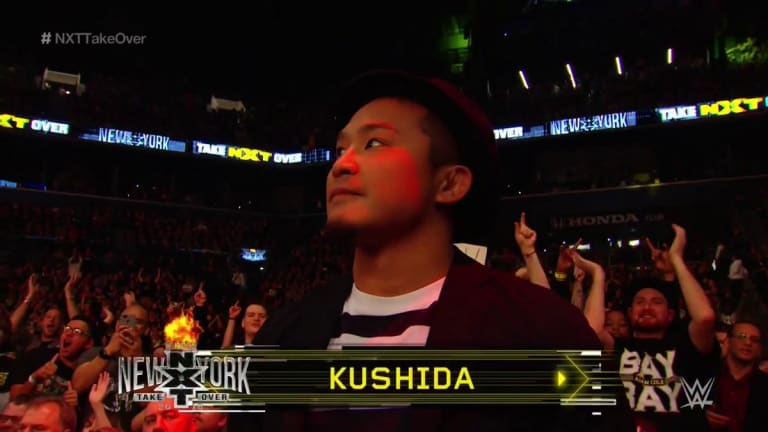 KUSHIDA is Introduced to the Live Crowd at TakeOver
During tonight's TakeOver: New York, the cameras cut to the crowd to point out some of the wrestlers in attendance. Besides people like Edge and Beth Phoenix, we were also introduced to one of NXT's newest signees - former titleholder in both Ring of Honor and New Japan Pro Wrestling - KUSHIDA!
He was officially announced as part of the company during a Wrestlemania 35 press conference but this was his first introduction on TV.