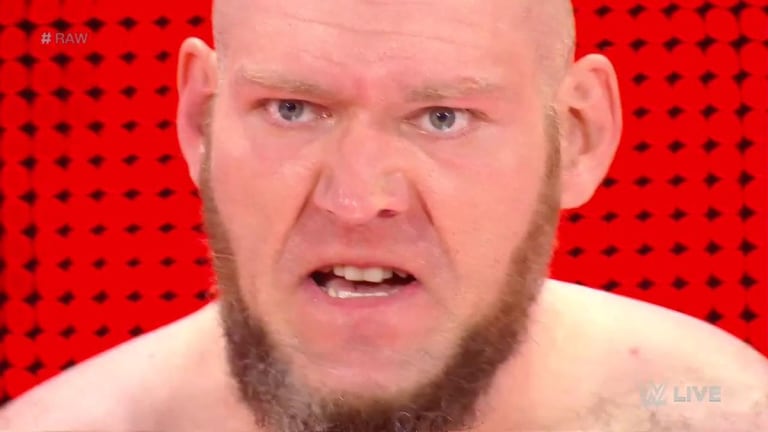 Lars Sullivan Makes His Main Roster Debut on RAW
After a segment in which Baron Corbin gloated about defeating Kurt Angle at Wrestlemania, Angle made an appearance and wished him "all the luck in the world" before planting him with the Angle Slam.
After that, Lars Sullivan made an appearance and seemed to be making his official main roster debut. Lars stared Angle down and then laid him out, finishing it off with a diving headbutt off the top rope.