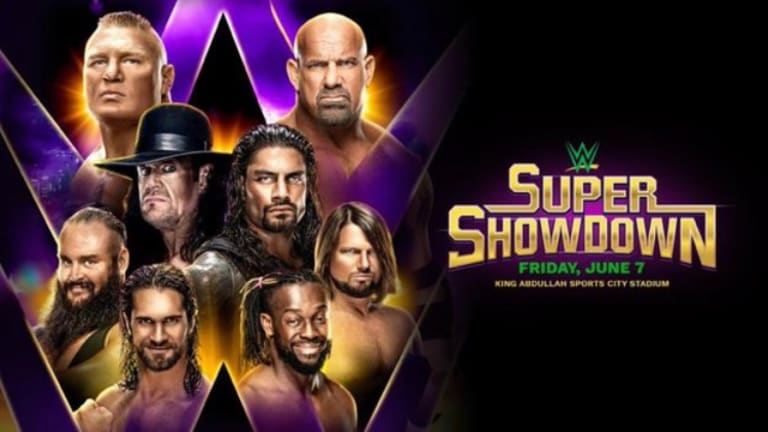 Leaked Plans for Super Showdown
Several images for matches planned for WWE Super Showdown leaked onto the internet.  These leaked matches will be in addition to the confirmed match of Goldberg vs. The Undertaker. The matches are as as follows:
Drew McInyre vs. Braun Strowman
Roman Reigns vs. Shane McMahon
Finn Balor vs Andrade for the Intercontinental Championship
Kofi Kingston vs. Kevin Owens for the WWE Championship
Seth Rollins vs. Brock Lesnar for the Universal Championship
A 50-Man Battle Royal
It's interesting to note that Daniel Bryan's imagine is feature in the image for the Battle Royal even though Bryan usually won't go to Saudi Arabia. 
Obviously these things are subject to change, however, we can confirm these were the plans as of Monday.