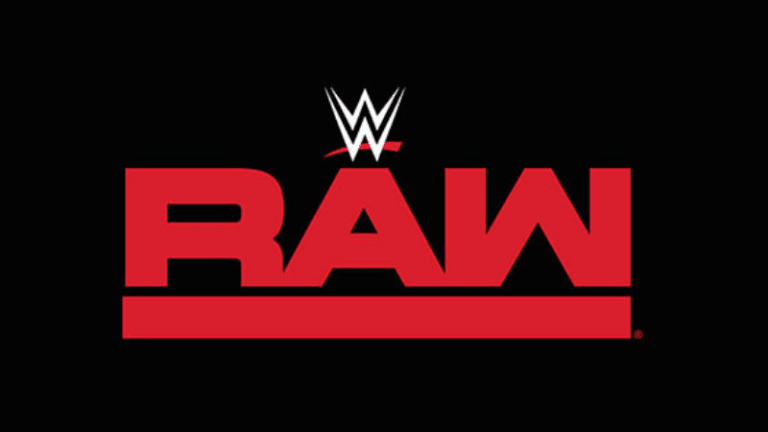 Live Coverage Of Raw 3:16 (Preview, Live Coverage & Results)
Saxton, Phillips and Lawlyer welcome us to the Performance Center and give us a rundown of what is to come:

- Stone Cold Steve Austin to celebrate 3:16 day.
- The Undertaker/ A.J. Styles Contract Signing
- Edge is in the Performance Center & much more.....

Edge interupts the announce team and comes out to cut one epic promo.  The intensity, emotion can be felt right through the TV screen.  Edge states that Beth was at RAW to retire for Edge again.  Edge says that Randy is jealous of him because all Randy had to do to get to the top was show up at the WWE & Edge worked hard his entire life & GOT IT!   Randy does not love Edge, he is jealous of Edge.  If you get a chance, go back and watch this promo.
On a side note, Beth tweeted that Edge had travel issues and drive 17 hours to make that promo.
RAW then shows how we got to where we are for the main event of Wrestlemania & shows a replay of the 2020 Royal Rumble.

And we are back and Phillips informs us that Wrestlemania will go on & it will go on at the Performance Center.  
Now it is time for the contract signing between AJ Styles and the Undertaker.  We see Lawlor standing in front of a table, but no contract in sight.  Taker's entrance has always been a sight to behold, but it is a little different this time.  Taker's ominous music plays, but Taker quickly makes his way to the ring and flips the table.  
When we return, Taker is pacing in the ring.  We hear AJ's music, but AJ is nowhere in sight.  Music plays again.  Still no AJ.  Taker is still pacing around the ring.  Now we see AJ on the video screen with contract in hand.  AJ cuts a promo on Taker saying that he should stay away from Wrestlemania Season.  He should have stayed retired.  AJ mentions Michelle McCool's name again & even calls Taker by his real first name. 
"You are a shell of your former self"-Styles
AJ says he is doing everyone a favor when he makes Taker Rest in Peace.  AJ asks Gallows and Anderson to bring the contract to Taker.  Gallows & Anderson make their way to the ring, hesitantly.  They place the contract in the ring, while Taker stares them down & then the lights go out.  DONG! DONG!  When the lights go out, Taker is being The O.C.  The Deadman takes out his aggression on Gallows and Anderson.  Viscous fists and hard hitting kicks to The O.C.  Taker grabs the contract, signs it & shoves it in Anderson's mouth.
We head to commercial break with Taker staring at the Titantron of AJ Styles.
Andrade vs. Rey Mysterio
Mysterio's music plays as we return from break.  Asuka joins commentary to comment on what happened on Smackdown.  Asuka speaking all Japanese for any comments or questions from Phillips.  

Andrade comes out of the gate taking the fight to Mysterio. Mysterio counters with a kick and starts to fight back. When Mysterio was going to do a springboard attack, Zelina interfered and that gave Andrade the time he needed to regain composure and catch Mysterio off the top rope.  
When we return Andrade is in complete control, but Mysterio tosses Andrade into the turnbuckle.  Mysterio hits a springboard senton and then a kick to the face.  Asuka seems to be enjoying this match.  Mysterio set up for the 619, but Andrade had it scouted and landed a back elbow for a 2 count.

Andrade lands a snap suplex and does his version of the 3 Amigos, but Mysterio countered it and hit the 619 and a top rope splash for the 1-2-3.
Winner by pinfall, Rey Mysterio
.We see a clip of Becky Lynch arriving to the Performance Center in a tricked out Big Rig.  Becky will be LIVE when we return.
Becky's music plays when we return and she makes her way to the ring.  Becky tells Shayna that she does not understand how a person like Becky can be champ.  We see a clip of Shayna watching from the back.  
"I'm the pray that killed the predator."- Becky Lynch
Becky tells Shayna the truth that her whole life is a lie is going to hit her like a truck.  The segment ends with Shayna looking furious.
Now we get an interview segment with Kevin Owens.  Owens grabs the mic and informs Seth Rollins that he accepts his challenge & the match is going to happen at the Performance Center at Wrestlemania. 
Austin LIVE at the Performance Center
Glass Breaks..... Stone Cold makes his way into the ring.  Stone Cold calls for some Broken Skull IPA and falls down on his back while he chugs some beer.  Austin makes a declaration that 3.16 is now a National Holiday.  


3.16 Day is:

-When someone gives you a load of crap, you give it back to them with a one finger hand gesture.
-When you open up a can of whoomp ass on anybody you want.
-Where the speed limit is only a sugestion.
-A day is when you don't give a damn, happy hour is all day long & a burp is considered poetry.
-When your boss works for you.
-When you can have beer instead of your morning coffee.
-A day when 4 letter words are always acceptable.
-A day when you can whoomp anybodies ass and get away with it.
Austin invites Byron to the ring to celebrate with him, after the harsh ratings he gave him for his jokes.  Austin hands him a beer and proposes a toast; "100% pure adulterated jackass.  Then Austin stuns Byron while he is chugging a beer.  
Cue Becky's music.  Out comes The Man with a cooler of beer.  Austin wants to make sure Becky is not there to stun him again.  The Man and Austin crack some beer and celebrate 3.16 day in the middle of the ring.  Byron gets another stunner.  Show goes off the air with Lynch and Austin enjoying some Broken Skull IPA.
Until Next Time........