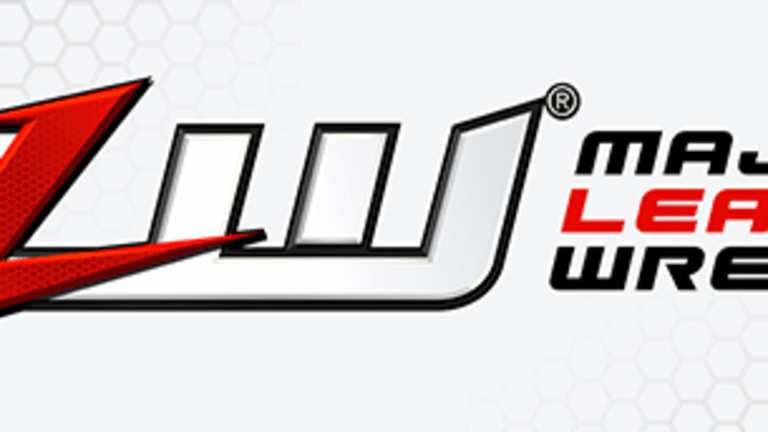 MLW launches National Openweight Championship; Milwaukee to host finals on June 1st
NEW YORK – Major League Wrestling extends to new boundaries with the introduction of a new championship as the inaugural National Champion is crowned at MLW: Fury Road 2019 at the Waukesha County Expo Center on Saturday night June 1st. 
Tickets start at just $10 at http://www.MLWTickets.com.
Over the next several weeks, 4 wrestlers will vie for the new championship with the finals on Saturday June 1st at the Waukesha County Expo Center in the greater Milwaukee area.  
MLW matchmakers will reveal the 4 grapplers in the championship tournament later this month.
"The new championship means bigger fights with greater regularity," said MLW CEO and founder Court Bauer.
In the coming weeks on FUSION, some of the world's most exceptional wrestlers from a variety of different backgrounds will converge to compete for the new championship.
The National Championship is an openweight division, where there is no weight limit and fighters with a dramatic difference in size can compete against each other.
With super heavyweights, middleweights and heavyweights all eligible to compete for the championship, the championship match-ups are endless.
The tournament will begin May with the finalists fighting it out on June 1st as the league crowns the first-ever National Champion.
Media and business inquiries for this event can be sent to: milwaukee@mlw.com.
Buy General Admission tickets starting at $10 at MLWTickets.com.
Matches signed for June 1st:
National Championship Finals
Signed thus far for MLW FURY ROAD:
"Filthy" Tom Lawlor • LA Park • Hart Foundation • Low Ki • Salina de la Renta • Hijo de LA Park • CONTRA Unit • Ace Romero • Mance Warner • Alex Hammerstone • MJF • Ricky Martinez • Gringo Loco and more!
Matches and more wrestlers will be announced at MLW.com.
Tickets start at $10 at MLWtickets.com. Tickets will also be available day of show at the box office unless the event sales out in advance.
General Public Doors Open: 6:00 p.m. with a bell time of: 7:00 p.m.
The venue is located at: 1000 Northview Rd. Waukesha, WI 53188
About Major League Wrestling
Major League Wrestling (MLW®) is a sports media holding company with a focus on professional wrestling sporting events/programming, digital content and ancillary entertainment. The fastest growing wrestling league today, MLW's weekly TV series, Major League Wrestling: FUSION, airs Saturday nights 9pm ET / 6pm PT on beIN SPORTS in the United States, Canada and Puerto Rico. MLW Fusion airs on Tuesday nights at 6:10pm on Ego Total in Israel.
MLW features a roster full of high profile fighters and on-air talent from around the world including: the Hart Foundation, "Filthy" Tom Lawlor, Low Ki, LA Park, Pentagon Jr., Rey Fenix, Salina de la Renta, MJF, Ace Romero, Alex Hammerstone and many more.
MLW is the parent company of the MLW Radio Network, the leading provider of professional wrestling podcasts in the world with 5-6 podcasts in the top iTunes 100 in the sports category on the average day. MLW content has been distributed commercially in in the United Kingdom, Japan, Germany, India, Denmark and Bangladesh among other territories.
Like MLW on Facebook: http://www.facebook.com/majorleaguewrestling
Follow MLW on Twitter: http://www.twitter.com/MLW
Follow MLW on Instagram: http://www.instagram.com/majorleaguewrestling
Learn more about MLW at: http://www.MLW.com