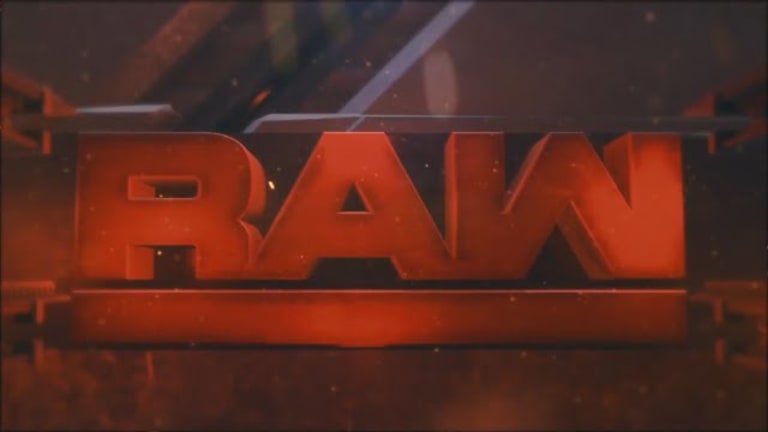 WWE RAW Live Coverage & Results (03/11/19)-The Shield Bids Farewell
Welcome back everyone to this week's live coverage of Monday Night Raw! 27 days until we meet our destination at WrestleMania! Join me down below for tonight's show! 
Live From Pittsburgh, Pennsylvania 
(Due to cable issues I missed part of the the first 40 minutes of the show)
-The Shield opened the show, Roman Reigns announced that he will be competing later tonight. 
-Seth Rollins and Paul Heyman had an in-ring promo in which followed by an attack by Shelton Benjamin. 
-Seth Rollins defeated Shelton Benjamin. 
-Bobby Lashley defeated Finn Balor to win the Intercontinental Championship.
(Back to live coverage) 
Ronda Rousey made her way to the ring. She told the crowd to take their applauses and shove it. She called the crowds cowards and hide behind the barricades. Rousey said she wants to embarrass Becky Lynch and Charlotte, along with the WWE. She called them all jokes and dropped the mic. 
Dana Brooke made her way out to the stage and said enough to her and said she won't let her disrespect the WWE anymore. She said she won't let Ronda disrespect the women's locker room. She went on to say Ronda always has an open challenged and that she accepts. Rousey kicked her down and took it to Brooke. She tossed her around then dropped her on the back on her neck. Referees ran out for the save and one referee was met with a hard slap to the face. Rousey grabbed her championship and walked to the back while the referees aided Dana Brooke...
A video package of the night when Batista attacked Ric Flair aired. 
Aleister Black made his way out to the ring, followed by Richochet. 
Aleister Black and Ricochet vs Bobby Roode and Chad Gable
The match started with Roode and Gable getting the upper hand on Black, working him in their respective corner, tagging in and out. A couple minutes later Richler made the hot tag and hit a flurry of moves before Gable and Roode took over once again. Ricochet fought back and got the tag to Black. Black eventually hit the Black Mass on Roode for the pinfall....
Aleister Black and Ricochet defeated Bobby Roode and Chad Gable
After the match, The Revival made their way out to the entrance ramp and attacked Black and Ricochet (c). 
Alexa made her way out to the entrance for Moment of Bliss. She welcomed everyone to the show. She said she's ready to dish the scoop of who will host this year's WrestleMania. She went down the list of who hosted prior WrestleManias in the past. She announced that herself will be the host of WrestleMania this year. She said she was shocked and didn't have anything planned to say. She said you are welcome to the fans and WrestleMania will be hosted by biggest star of them all.....(c)
Backstage, Braun Strowman was given a car as a gift from SNL. Braun destroyed the car and said the duo from SNL will get his hands at WrestleMania. 
Elias was in the ring and introduced himself to the crowd. He asked his hometown on who wants to walk with him. Elias said it's a small chance that if you're from Pittsburgh, you're going to be nothing in life. Shortly after, No Way Jose made his way out and was attacked by Elias, along with his congala. He hit the Drift Away on Jose, then made his way back to the ring. 
Harlem Heat Hall of Fame packed aired...
Lacey Evens came out and waved around. Nia Jax and Tamina came out for Jax's match against Natalya.....(c)
Natalya came out with a mic. She said she doesn't trust neither one of them or even Ronda Rousyey, but can trust her best friend. Beth Phoenix made her way out to ringside. 
Nia Jax vs Natalya 
Nattie took it to Jax with punches before being thrown around by Jax. Before the match went fully underway, Phoenix came in and cleaned house, taking out Jax and Tamina. 
Match ends in no contest
Backstage, Bayley and Sasha met the duo with a brawl, with officials breaking up the fight. 
Cars pulled up and Batista made his way out of the car, on his way to the arena...(c)
Triple H made his way to the ring, wearing a leather jacket and jeans. Batista then made his way out to the entrance ramp, wearing a suit. Security came out and got in the middle of the entrance ramp. Hunter said the security is there to save Batista. Batista said he learned from Hunter and Ric Flair and told him to give him what he wants. HHH said he won't give him a damn thing and said he will beat his ass on the stage. Batista said he quit because he wanted to get far away from Hunter. He said he will give him what he wants or he will continue to hurt the ones he loves. HHH said to get in the ring. Batista said give him what he wants because everyone wants to hear it. He wants a match at WrestleMania. Hunter agreed. Batista thanked him for one last match to end his own career, but to end HHH's career as well. Hunter said the match will be on his terms and it will be No Holds Barred.....
Up next, Kurt Angle's future revealed. (c)
Kurt Angle made his way to the ring in his ring gear. 
Angle said he went to the Olympics and then went to the WWE. He has always considered Pitsburgh as his hometown. He said at WrestleMania he will compete in his farewell match and thanked everyone. 'Thank you Kurt' chants echoed. He said he wants one last match in Pitsburgh, then it comes to Wrestlemania. Apollo Crews made his way to the ring....(c)
Kurt Angle vs Apollo
The two traded exchanges to start the match. Moments later we saw Kurt hit Apollo with a set of german suplexes. He went for an Angle Slam and missed. Apollo got he upper hand before Angle hit his Slam for the pinfall. 
Kurt Angle defeated 
Up next Roman Reigns vs Baron Corbin (c). 
Roman Reigns made his way to the ring as was blind sided by Drew McIntyre in the ring. He put the boots to Reigns but he fought back at ringside Before was hit by a Claymore Kick. Reigns tried to get up again but was hit with another Claymore Kick into the ring post by McIntyre. Doctors checked on him as Drew beaches away. Seth Rollins made his way out to check on him as the two walked to the back...(c)
Backstage, Ambrose and Seth Rollins were backstage with Reigns, telling him to go get checked out. Ambrose stormed off to HHH and told him that he wants a Falls Count Anywhere Match against McIntyre tonight. 
Dean Ambrose made his way to the ring, followed by Drew coming out on with a mic. He asked if he will take a beating like a man or squeal like his brother Roman. Ambrose took it to Drew up the ramp and throughout the crowd. 
Dean Ambrose vs Drew McIntyre 
The two fought up to the mid-tier area. Drew attempted to throw Ambrose off the press box but Ambrose bit his fingers...(c)
Both men ended back by the ringside, and Drew hit a belly to belly suplex on the floor. He grabbed steps and hit Ambrose in the head with them twice and covered him for a two count. They went back into the crowd and took to each other around the arena. Ambrose got the upper hand and Drew tried to get space. Moments later Ambrose hit a side suplex on McItyre on the announce table, which didn't break. He tried to pick him up but hit Ambrose in the face with a pen. Ambrose was picked up and then driven into the LED screen for a two count. He set Dean in a hand rail and hit a Claymore Kick on him for the three count....
Drew McIntyre defeated Dean Ambrose 
Ambrose got to his knees and was hit with another Claymore Kick to end the show...(e)