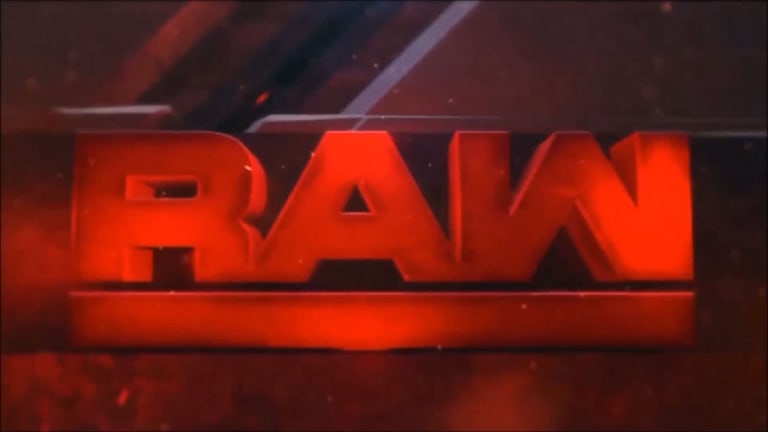 Monday Night Raw Love Coverage & Results (10/8/18)
Good evening and welcome back to another edition of Live Coverage wrestling world! After an action-packed Saturday in Australia, how will the Raw Superstars take action tonight? Stay tuned to find out.
LIVE FROM ROSEMONT, ILLINOIS
In-Ring Segment
Tonight's show starts off with Triple H & Shawn Michaels. They appear to be in a foul mood after Super Showdown from the hands of The Brothers of Destruction. They feel so betrayed by Taker and Kane. They're emphasizing the meaning of respect. The Game threw out the challenge to The Brothers. "Are you READY?!" Shawn Michaels will make his in-ring return, officially, at Crown Jewel! DX is back! At WWE Crown Jewel in Saudi Arabia, Degeneration X will face The Brothers of Destruction! Wow what a night already!
Tonight, 2 Super Showdown rematches will take place! The Shield takes on the team of Braun Strowman, Dolph Ziggler & Drew McIntyre. Also, Ronda Rousey and The Bellas will take on The Riott Squad.
But up next, Kevin Owens will face Bobby Lashley!
Bobby Lashley w/ Lio Rush vs. Kevin Owens
Lashley and KO lock up will Lashley overpowering. KO is trying to take Lashley out of his game. Lio Rush is at ringside instigating on the microphone, gassing Lashley up. KO finally got some breathing room and turned the tables, knocking Lashley down at ringside. Owens is distracting by Rush, giving Lashley a chance to get the edge back. Rush said that KO isn't an athlete and is trying to get the WWE Universe on Lashley's side. KO turned the tables and did an over the top rope senton to Lashley. The crowd went crazy for him! He has the momentum.
Out of the commercial break, Lashley has regained the edge. Rush is still trying to get the crowd on his side but it's only making them even more mad. KO turned towards Rush and chased after him, only to be caught by Lashley. The former ECW Champion laid KO out. Tonight, it seems like Lashley is playing the role as the bad guy and KO is the babyface. Lashley is trying to put him away but it's not happening. Lashley with the Vertical Suplex and the nearfall!
KO picked up some energy and hit the stunner with the nearfall! He climbs up top for the moonsault and Rush goes for the distraction. Lashley capitalizes and lays KO out with the finish.
Winner by pinfall: Bobby Lashley
After the match, Lashley went back in the ring and attacked KO, going after that injured knee. It appears that Lashley is absorbing the hatred of the WWE Universe. It's official, he has now turned heel!
It was just announced that WWE will be doing a World Cup qualifying event leading up to Crown Jewel.
Up next, we will see who wants to WALK WITH ELIAS!
Bayley and Finn Balor are psyched about their mixed tag match against Jinder Mahal and Alicia Fox. Lashley and Rush just interrupted their interview, stating that he just ripped KO apart.
In-Ring Segment
Elias came out to express that HHH and HBK talk about him whenever they talk about "WWE." After all, WWE stands for "Walk With Elias." He's talking about his disinterest/hatred of John Cena. Of course, he had to makes a few jokes about the city of Chicago, talking about "The Cubs won't be in the World Series." The WWE Universe was actually going to boo him the way Seattle did. As we all know, Chicago doesn't play about their sports just like Seattle. Right then, Raw Women's Champion Ronda Rousey came out to prepare for her match.
Ronda Rousey & The Bella Twins vs. The Riott Squad
Liv Morgan starts off with Nikki Bella. They have a bit of a feud going. Morgan slaps her down. Rousey and Logan tag in and go at it. Things spill out at ringside! 
Out of the break, Ruby and Nikki are going at it. Nikki picks up a bit of energy and tags her sister in. Brie tries to activate Brie Mode but they both end up at ringside. Ruby hits Brie with an STO on the floor mat and a nearfall back in the ring. Logan tags in and starts to wear Brie down. Brie can't get to her corner! Logan, with that unorthodox style of wrestling, is laying waste to the twin. Morgan tags in and gives Brie the Shining Wizard with a two count. 
Ruby Riott tags back in and goes back to work. She knocks Nikki off the apron and mocks Rousey. Brie knocks the rest of the Riott Squad off the apron and lays Ruby out. She gets the tag to Rousey! Rousey comes in on fire! She drops Riott with a Samoan Drop and locks in the armbar for the win!
Winners by submission: Ronda Rousey & The Bella Twins 
The winners celebrated with all smiles! Looking forward to WWE Evolution. Out of nowhere, The Bellas just attacked Rousey! Wow! They are laying her out! Rousey tries to fight back but The Twins are just too much for her. They send her crashing into the steel steps and pull her back into the ring, standing tall. Looks like Rousey just found her opponent for Evolution!
Finn Balor & Bayley vs. Jinder Mahal & Alicia Fox w/ Sunil Singh
Jinder Mahal starts off looking pretty aggressive against Balor, already wearing him down. Bayley and Fox are tagged in and Balor assisted Bayley will a dropkick to Fox. The energy is in their hands!
Out of the break, Alicia Fox has the momentum, wearing Bayley down. Bayley turns it over and gets Finn back in. He has the energy against Mahal! Mahal tries to stop Balor's momentum. Balor drops Mahal and goes for the cover, Fox with the save. Bayley gets Fox out of the ring and Balor knocks Mahal out, setting up for the Coup de Grace. He delivers and gets the win!
Winners by pinfall: Finn Balor & Bayley
Backstage Segment
Braun Strowman  & The Tag Champs are preparing for their match against The Shield. Ziggler and McIntyre aren't seeing eye-to-eye as McIntyre spoke up, expressing his frustrations with Ziggler always trying to call the shots. Strowman shut them both up and told them they're going to go out tonight and lay The Shield out.
Baron Corbin and Heath Slater spoke backstage as Heath is interested in a spot in the World Cup. Corbin will be giving the rules of the World Cup, next!
In-Ring Segment
Corbin introduced all of the men in the ring that are supposedly from different countries. They were all obviously not real. He's "representing the USA." 
World Cup Qualifying Match
Corbin is eliminating everybody in the ring. The Conquistador is sitting at ringside just waiting on Corbin to eliminate everyone. As Corbin put everyone out, he stood up and Corbin chased after him. The Conquistador hit him with German Suplexes and an Angle Slam! He eliminates Corbin!
Winner of the Over-The-Top-Rope Challenge: The Conquistador
Staring the Interim GM down, The Conquistador took his mask off, revealing himself as former Raw GM Kurt Angle! It's true! It's DAMN TRUE! He's back!
Up next, Ember Moon and Nia Jax are in action against each other!
Ember Moon vs. Nia Jax
Nia starts off overpowering the smaller Moon. She's throwing her around like a dog toy. Ember tries to use that athleticism and speed against the bigger Jax. Ember goes for the suicide dive to Nia Jax but just bounces off of her! Nia runs after Moon but crashes into the ring apron. Moon slides back in the ring with Jax laid out at ringside. The ref's count reaches 10!
Winner by count-out: Ember Moon
After the match, Nia jumps back into the ring and stares Moon down. She shows her respects to Moon and celebrates with her.
In-Ring Segment
Trish Stratus is on her way ring and wants to express how she feels towards Alexa Bliss. Bliss & James come out to address Trish. They all trade jabs against each other before Bliss & James walk to the ring and get in Stratus' face. Bliss and James threw out a challenge for Trish at Evolution. Trish knew she needed and partner and out comes Lita! Trish and Lita laid Bliss and James out! At WWE Evolution, Trish Stratus & Lita takes on Alexa Bliss & Mickie James.
Backstage Promo
The Shield just cut an epic promo. Tonight they take on the team of Braun Strowman, Dolph Ziggler & Drew McIntyre.
Bobby Roode & Chad Gable vs. The Ascension
Before the match started, Konnor got on the mic and let Roode & Gable know that they'll beat them down again. 
Konnor started off overpowering Roode. Roode put him in a headlock and Konnor tried to fight him off. Gable tags himself in and gets to flying! Konnor turned the tables and tags Viktor in. Viktor is laying him out! The Ascension exchanged multiple tags to stay fresh, wearing Gable down.
The match is pretty boring and it's about time that we all got a dose of Chicago-made "CM PUNK!" chants. Gable finally gets Roode back in and he goes to work on Viktor. As Roode set up for the Glorious DDT, Gable tags himself back in and finishes Viktor off with the German Suplex pin.
Winners by pinfall: Bobby Roode & Chad Gable
Bobby Roode looks a little fed up with Gable stealing his spotlight on the finish. Suddenly, AoP's music hits! They wants a piece of Roode and Gable. They lay everyone out in sight, making a statement! Who can stop these two monsters?
It was just announced and made official, Ronda Rousey will defend her title against Nikka Bella at Evolution in a few weeks.
Also, Trish Stratus & Lita will face Alexa Bliss & Mickie James.
And at Crown Jewel, DX will take on The Brothers of Destruction! The return of both historic teams! It's going to be awesome!
In-Ring Segment
Paul Heyman is in the building! He's discussing the fact that Roman Reigns and Braun Strowman just beat each other up in Australia a few days ago and came beat to the States, Chicago in particular, to beat each other up again. Brock Lesnar is back in his hometown preparing for the Triple Threat Match he will take part in against Braun and Roman at Crown Jewel. He states the winner at Crown Jewel will be Brock Lesnar! But don't look now! "Sierra! Hotel! India! Echo! Lima! Delta.....SHIELD!" They're on their way to the ring to face Strowman and his boys!
The Shield vs. Braun Strowman, Dolph Ziggler & Drew McIntyre
The two teams just stared each other down before the start of the match. These guys obviously hate each other! McIntyre is using that power to wear Rollins down. Rollins gets some breathing room, Ambrose tags himself in. He goes at McIntyre but the Psychopath stops his momentum and tags Strowman in. Strowman flattens Ambrose like a pancake and throws him to the corner. He runs at Ambrose but eats nothing but turnbuckle padding. Ambrose tags Reigns and and two of the Crown Jewel opponents exchange hits until Strowman gets the upperhand. He tags in Ziggler but Reigns and The Shield lay out the tag champs and stare Strowman down. Strowman wants his boys to get their stuff together!
Strowman tagged back in during the break and is laying Strowman out. Reigns is having a hard time getting back into this match. Ziggler tags in and continues what his team has been doing a lot of the match. Reigns knocks Ziggler off and tags Rollins in. He's bringing the heat! Rollins is on fire!! Burning it down and whatnot! McIntyre tries to stop Rollins' roll but Ambrose to the rescue! They lay him out. Strowman stops the two and Reigns with the Superman punch. They kick Strowman out of the ring and Rollins and Ambrose set up for the suicide dive. Suicide dive to the tag team champs! Strowman picks them up but Reigns with the over the top rope suicide dive to the Monster!
Out of break, Strowman is laying Rollins out. It's not looking too good for The Shield. He threw Rollins in the corner, punching the taste out of Rollins. The bad guys are exchanging tags, trying to stay fresh and keep a weary Rollins in the ring. McIntyre tags back in one more time but Rollins stops them. Strowman stops Rollins from tagging one of his Shield brothers in, knocking them off the apron. He gets in Ziggler's face and the heels are in a bit of a situation. They're arguing it out! Rollins pushes them out and sets them up for Ambrose to tag in and get a suicide dive. 
Ambrose is on fire! He's laying everybody out! McIntyre stops the energy and delivers an impactful spinebuster. Reigns breaks up the pin. These men are battling it out!! Reigns goes after Strowman but The Monster sends him face-first into the steel post. Ambrose saves Reigns from a Powerslam on the floor mat with the suicide dive to Strowman. Strowman catches him but Ambrose with the counter DDT. He gets back in the ring and Ziggler goes at him. Rollins sends him to the outside. Out of nowhere, it's McIntyre with the Claymore to send everyone home!
Winners by pinfall: Braun Strowman, Dolph Ziggler & Drew McIntyre
After the match, Ambrose showed signs of frustrations. He didn't even look at his Shield brothers. He just got out of the ring and walked backstage without his boys.
Hope you all enjoyed tonight's show. Join us tomorrow in another edition of Smackdown Live! Enjoy the rest of your evening! Good night Wrestling World!