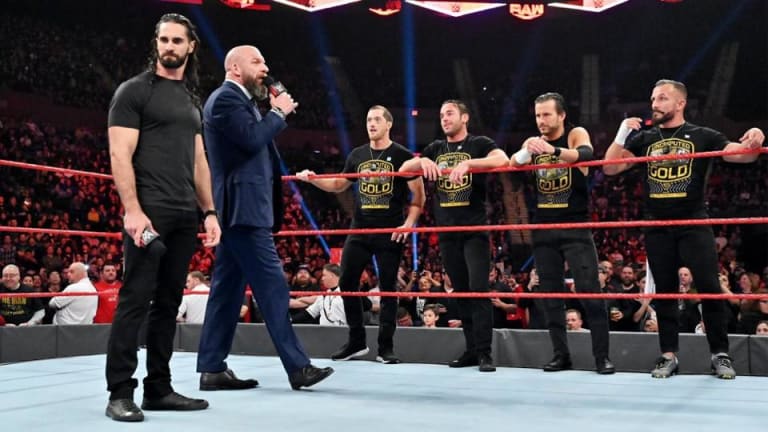 Monday Night RAW Ratings (11/05/19)
The NXT invasion of the main roster for WWE has continued as the black and yellow brand invaded WWE's longtime flagship program, Monday Night RAW. 
As you can see in the image below, RAW checked in all three hours in the top 6 viewed cable television programs last night. However, the ratings absolutely tanked for hour three as the show started at just over 2.3 million viewers and dropped to 1.849 million viewers for the main event featuring Seth Rollins vs Adam Cole (BAY BAY). Despite a large drop-off in overall viewers from hour one to hour three, WWE's ratings for Monday Night actually stayed consistent for average viewers and the key demographic from last week's ratings to last night's ratings.
Hour 1 - 2.351 
Hour 2 - 2.207
Hour 3 - 1.849
Some notes to take into consideration:
The Monday Night football game had a massive jump in ratings to 13.979 million viewers from last week's 9.975 million viewers. Due to the Dallas Cowboys & New York Giants playing each other (major television markets), Monday Night Kickoff and the Sportscenter following the Monday Night game had large increases as well. 
Despite being against big competition last night, Monday Night RAW's ratings stayed fairly consistent even with a large drop-off from hour one to hour three.