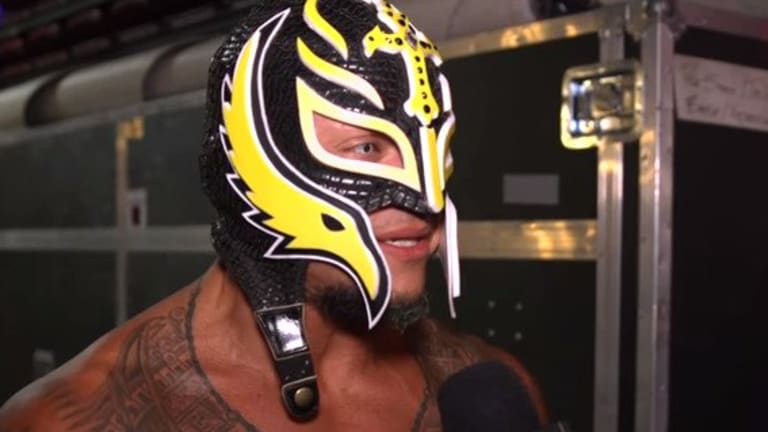 WWE Announces Additional Plans for Rey Mysterio
Not only will Rey Mysterio be making his in-ring return to Smackdown 1000 with a match against Shinsuke Nakamura to qualify for the World Cup but he will also be making appearances at upcoming live events according to this press release from WWE:
Rey Mysterio returns full-time to WWE
Rey Mysterio is back with WWE on a full-time basis, meaning the WWE Universe will have the opportunity to see The Master of The 619 live and in person in the very near future.

The masked marvel's return begins on SmackDown 1000 next Tuesday when he faces Shinsuke Nakamura in a WWE World Cup Qualifying Match. In addition, WWE fans in the following cities will get to see Mysterio in action on the below dates:

Hartford, Conn. – Oct. 20
Boston, Mass. – Oct. 21
White Plains, N.Y. – Oct. 22
Cardiff, Wales – Nov. 3
Aberdeen, Scotland – Nov. 4
Birmingham, England – Nov. 5

For more information on how you can see Rey Mysterio live with WWE, visit WWE.com/events.