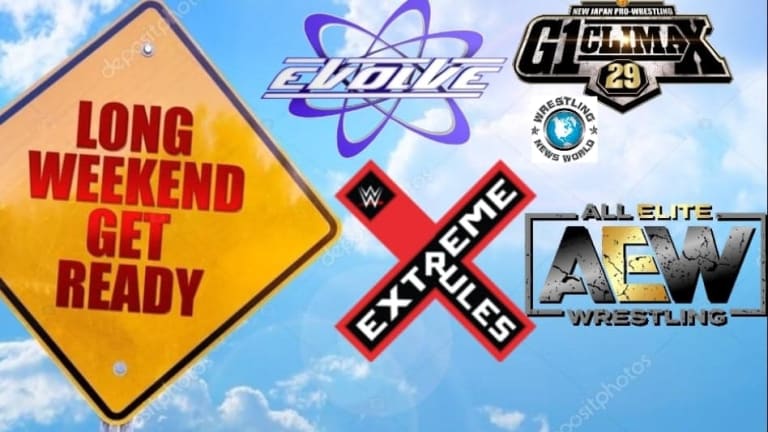 Packed Weekend Of Wrestling Update
Marko Stunt has arrived in Jacksonville. While at the time of writing we have no word if he is signed to AEW as of yet or just making an appearance at tomorrow's show. As reported here on Wrestling News World previously, AEW was trying to wait until closer to the start of their weekly television to lock talent under deals. However, the market has changed very much since then. 
The show tomorrow, Fight For The Fallen, is nearly sold out and should sell out come bell time with only a small number of seats remaining. Fight For The Fallen streams live for free on the BR Live app. 
Local advertisements in Toronto have advertised The Undertaker vs. Drew McIntyre in a casket match for Summerslam. The most important thing about this is that, as we all know, plans change. Moving with the storyline this would fall in line, however we also have to consider how many more times can Drew go under before he gets the big rub, or will this be his opportunity? 
The entire Evolve roster, along with NXT, talent on the show will be highly motivated tomorrow to give the best performances of their life. Many who may have walked that fine line of stardom feel this is their chance to shine on a much bigger scale. As Tom Fenton discussed on Raw Views this week, Austin Theory will look like a superstar coming out of this show and I do not see him in Evolve under their current structure much longer. The 22 year old prodigy has superstar written all over him. 
Surely we will also get a surprise or two on the Evolve show. This will not be the last Evolve show on the network nor is it likely the last company that will air on the network. As WWE continues to toss hurdles at AEW, we fully expect for WWE to wrap up their tiered programming structure and go back to those discussions of putting Progress or ICW on the network as well. The long talked about tiered network pricing structure was put on the back burner a little while before AEW was launched and most expect this to be a large part of the WWE business model moving forward. Any promotion that has not secured a good television deal should be considered. 
Alexa, while still recovering, will be at the Extreme Rules show tomorrow, as will Kofi. There was little doubt Kofi would be there, the real question was how his back will hold up in a full match or will we get some smoke and mirrors? 
If all that wrestling was not enough, the G1 continues a few hours from now and will be available live on NJPW World.
Wrestling News World will provide updates all weekend long for this huge amount of wrestling. Our own Smark to Death podcast will provide post-show reviews of AEW Fight for the Fallen and WWE Extreme Rules live coverage will be provided by our team as well. 
Stay tuned for results and breaking news all weekend long from the Wrestling New World team.