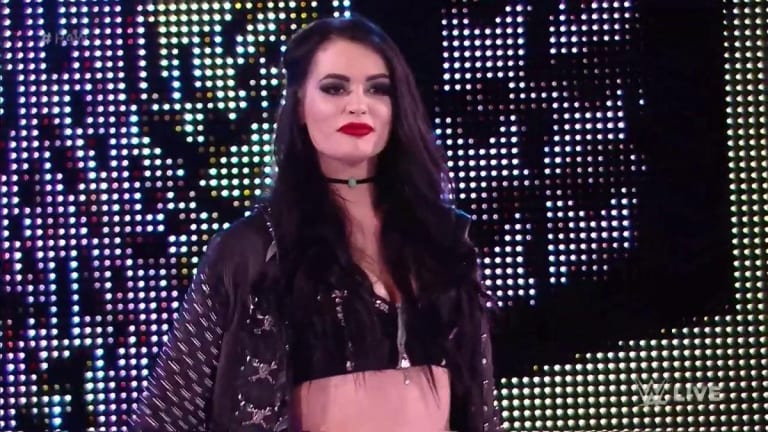 Paige Says Her Career-Ending Injury is Not Sasha Banks' Fault
On a recent edition of GiveMeSport, Paige discussed her career-ending injury that went down at a live event in December of last year. She addressed criticism that still exists to this day pointing to a perceived carelessness at the hands of Sasha Banks:
"Nothing was ever Sasha's fault. She got so much backlash and even in the ring, when we were in there, people are chanting 'Sasha sucks' and it really upset me to hear that because it wasn't her fault. The thing is with me, right, that move where she kicks me in the back, I had taken that so many times previously that I was so stubborn and I thought 'I can still do these kind of things' and I thought my neck was just as strong as it was before, but, unfortunately, it's not.

So I called this move and I told her to do it and so she did it, and unfortunately, my neck wasn't strong enough and it snapped all the way back and it was essentially the same as having a really bad car crash - the whiplash was. My arms start losing the feeling and then I'm like 'oh my gosh, I can't feel my arms!' and I'm trying to grab her [Sasha's] legs and she's like 'you need to stop' and I'm like 'no, no, no. Wait, I can stand up, let me do this' and so I stand up, but then I fall straight back down and I'm like 'oh my gosh, I can't feel my body right now, this is crazy' and I was so petrified I was like 'I think I'm paralysed'."
Paige also detailed visiting the doctor and hiding her diagnosis for a few weeks:
"So then literally the next day I get flown out to Orlando to see a doctor. The next day after that I got flown out to Dr. Maroon. He felt my neck and he was like 'You can have another surgery if you want, but you still have to retire, either way'. He was like 'if you get hit again you'll be paralysed' kind of the same as Edge and I already knew that, I was just hoping he would tell me something different. So getting back to work, I didn't wanna tell anyone just yet. I was like 'I'm fine, I just need a couple of weeks'.

But, I remember just telling Sasha 'I can't wrestle anymore' and she was devastated, she started crying, crying her eyes out. I was like 'I'm so sorry', I think it's just a British thing to apologise! But I was like 'I'm sorry, it's not your fault' and she's just been so, so supportive. She always texts me like 'hey, how are you doing, how things going?' you know, and she's just always been really great."