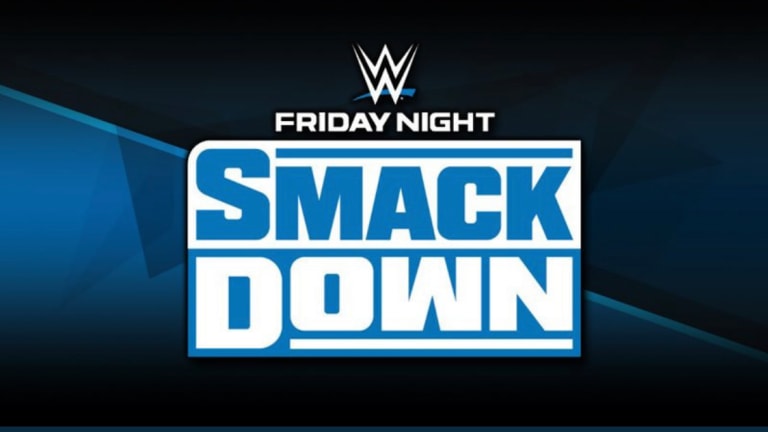 Premium News On Plans For Hell in a Cell, The WWE Draft, Expiring ROH Contracts, And Much More!
The following article is part of our premium news section. If you're interested in this news and you're not a premium subscriber, why not give it a try? We put out breaking premium news and backstage news on a frequent basis that we can 100% confirm. If you ARE a premium member, welcome back! Thanks for helping us do what we do!
Thomas Fenton Reports-
After Monday's Raw went off the air, Seth Rollins hit five Curb Stomps on The Fiend. Wyatt no sold the first three and after the fifth one, the lights went out.
With Flair and Hogan appearing on Raw next week, the plan is to have one if not both of them be laid out by The Fiend. There has been much talk about the finish at Hell in a Cell between Rollins and Wyatt. One of the ideas thrown around is having The Undertaker return and taking The Fiend to 'Hell' to get out of the finish and setting up a match between Taker and Wyatt in Saudi come Halloween or at Survivor Series. There are many backstage who want Wyatt to have the title, however, some feel it's too early and he doesn't need it, but there's nothing set in stone as this is an ever changing situation.
The last Smackdown show on USA was filled with buildups to next week's FOX premiere. The timing of the move is not ideal for WWE as it's the premiere show next week on FOX, along with the go-home show for Hell in a Cell which is on October 6th. The following week will be the WWE draft on the 11th then will have two weeks after that, the 18th and 25th, to truly lock in their audience prior to the November 1st show which at this time is likely a Women's Evolution as Halloween, the day before, is set to be the Saudi show. These plans are definitely not concrete at this point, although it does seem like WWE could sell FOX on an all Women's show that Friday if it built as a special. The only other option is to have some talent be held back from going to Saudi or putting on a TakeOver that Friday which seems unlikely at this point. Tickets for that show went live and on sale last week and will be residing in Buffalo, New York. The show is still advertising Roman Reigns, Daniel Bryan, Kevin Owens, Kofi Kingston and New Day, Shinsuke Nakamura and Erick Rowan.
For those asking about the draft, anything at this point is pure speculation as the final rosters are not finalized. WWE is planning two huge surprises for the Draft, one for Raw and one for Smackdown. I think we all have some ideas where talent is going but based on educated guess. Only a hand few of people have seen the rough draft of these plans.
AEW commercials were played during Raw two weeks in a row on Direct TV, however, this week the channel listing at the end of the commercial was wrong and not correct in tune with the channel.
Kevin Sullivan, who has given his notice to Impact, is planned to head towards AEW, as first reported by John Pollack. With Kevin's history in the business, this a great get for AEW as it will help them structure backstage. Impact continues to be in a transition stage since the AXS deal and Kevin will not likely be the only backstage name leaving the company.
205 will be taping at Full Sail University come next week with the biggest question if it will be taped before or after the live show of NXT. WWE will sometime make this announcement between the next 24 hours. I was told that they were going back and forth on this over the weekend.
There was no shortage of scouting over the weekend at PWG. As we stated over the weekend, Tony Khan was in attendance along with several WWE Officials. Jake Atlas, Brody King and Bandido were scouted hard by both companies. In addition to this, Christian Blake and Alex Zayne opened a lot of eyes over the weekend from not just WWE and AEW, but others as well. For those who are asking, Brody King and Bandido have contracts set to expire before the end of the year, with King's expiring before Bandido's. Jake Atlas has been sought out by WWE for a long time, but they wanted him to experience a little bit more under his belt when his name was brought up earlier in the year. Atlas has not signed a deal anywhere with hopes of signing with WWE as this has been a dream of his for a long time. Many feel he'd be a better fit with AEW, but I expect him to sign somewhere sooner rather than later.
Speaking of deals coming to an end, Matt Taven and Marty Scurll are approaching the end of their respective contracts with ROH. Marty's last dates are currently scheduled to be in the UK at Honor United, however, that could change as ROH has a week window if they add another show. With all the talk of Marty on BTW and referencing him, I'm assuming it's safe to say that he's headed to AEW. Marty played the timing of his deal perfectly and as well as anybody. Prior to recently knowing about his contract expiring, I think the only time his end date was brought up was when I interviewed him exclusively in April of 2018 in which he discussed his deal running up in November at the time, however, he may sign a one-year extension. We then announced that Marty has signed a short deal after being advertised for the MSG show. Marty will have not only have offers from AEW, but others as well. With the business man that he is, he will look for the monetary benefits from all the offers, in addition to what's best for him. While Matt Taven could resign with Ring of Honor, the feeling is that he will explore offers that will be out there to him. Taven faces RUSH this Friday for the ROH World Title in Las Vegas at Death Before Dishonor. Another interesting note to the show is that Jeff Cobb is working with Brody King in the pre-show. Read into that as you will, but Cobb's deal comes up soon and will be highly sought after by everyone. The feeling is that Cobb will land a spot in WWE as some of his closest friends work there with the company and are pulling for him to come to WWE, and we have already talked about Brody King above.
Below is the full lineup for the ROH show this Friday!
ROH Title Match
Champion Matt Taven vs. RUSH
ROH Tag Team Title Match
The Briscoes vs. Lifeblood (Bandido and Haskins)
ROH TV Title Match
Champion Shane Taylor (who if on the show is said to be his last with the company) vs. Flip Gordon vs. Tracy William's
First Round Tournment For No.1 contender
PCO vs. Kenny King
Marty Scurll vs. Colt Cabana
Jay Lethal vs Josh Gresham
Jeff Cobb vs Brody King (Pre-Show)
Thomas' Take: To say Ring of Honor is in a flux is an understatement at this time. With many of those deals set to expire above, the placement of matches will be paramount of ROH to build some stars and stories on this show. As I joked on Twitter last week, what better angle than for Matt Taven to be Maria's baby daddy if he does choose to leave ROH and sign with WWE.
As far as the WWE Draft goes, I fully expect Brock Lesnar to be on Smackdown and I would not be shocked to see Ronda Rousey appear on the first or second week on FOX. For those who are asking about an appearance by The Rock next week on FOX, the answer is nothing new has changed. Obviously WWE and FOX want him on the show after the show was named after him. With all that said, nothing new has changed and he is the one huge name that is left out from all huge legends from the past that have not been seen on WWE programming in a while that will be on the show.