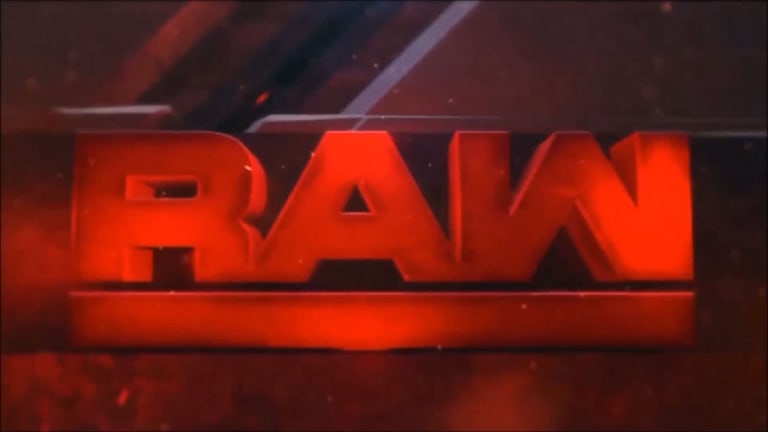 Monday Night Raw Live Coverage & Results (11/5/18)
After a pretty hectic Crown Jewel last Friday, tonight should be a wild night of Raw! How will Strowman go about tonight after he was screwed over by Interim GM Baron Corbin? And Ronda Rousey looks towards her match with Smackdown Women's Champion Becky Lynch. Tonight should be a good one! 
LIVE FROM MANCHESTER, ENGLAND
In-Ring Segment
Baron Corbin opened tonight's show, discussing Crown Jewel and Survivor Series. Corbin said that he'd face Kurt Angle tonight in the main event to see who would captain Raw's Survivor Series team, which already has Braun Strowman and Dolph Ziggler. Also, Alexa Bliss will be the captain of the women's team. However, she will not wrestle the match because she's still injured. Strowman came out and chased Corbin.
The Riott Squad vs. Sasha Banks, Bayley, and Natalya
Natalya went for the Sharpshooter on Ruby Riott but Sarah Logan came in to save her.
Out of the break, Banks was on fire and put the crossface on Liv Morgan, but it was broken up by Riott. Bayley went for a suicide dive to both Logan and Morgan, then Riott laid her out with an STO.
Out of another break, Bayley got the hot tag to Natalya. She hit Logan with a few clotheslines, a German suplex, and a facebuster. Riott came in to break up the cover. After everyone traded moves on one another, Natalya locked the Sharpshooter in on Logan but noticed Riott holding Jim Neidhart's sunglasses. Natalya let go of the hold, then Riott destroyed the glasses.
The crowd booed Riott as Natalya cried. The Riott Squad went up the ramp as Banks and Bayley consoled Natalya. The match, technically, ended with no bell or decision. The crowd counted out the Riott Squad themselves.
No contest
Backstage, Braun Strowman was hunting for Baron Corbin.
It was reported that COO of WWE Triple H was injured at Crown Jewel. He will need surgery for a torn pectoral muscle.
Apollo Crews vs. Jinder Mahal w/ Sunil Singh
Crews and Mahal had a short match. Crews hit a slam with a sault for the quick win.
Winner by pinfall: Apollo Crews 
In-Ring Segment
Seth Rollins came out to a huge pop with the IC title and both tag titles. Along with the belts, he also wanted to come out with the World Cup trophy but we all know he lost at Crown Jewel. Rollins was also surprised that Corbin helped Lesnar win the Universal title and called it a slap in the face to Roman Reigns. Rollins wants to say that to Lesnar's face, but of course, he's not there tonight.
He wants to call out Dean Ambrose but knew he wouldn't come out and didn't want to waste people's time. Rollins said he probably couldn't defend two championships at one time. He was interrupted by Corbin on the big screen, who thought Rollins was capable of defending them. He put Rollins and "his partner" in a title match against AOP.
Raw Tag Team Championships: Authors of Pain w/ Drake Maverick vs. Seth Rollins (c)
Out of the break, AOP wore Rollins down until he came back and hit Rezar with a suicide dive. Rollins with the slingblade, then gave Akam a blockbuster for the two count. Drake Maverick distracted the ref as Rollins set up for the curb stomp. AOP double-teamed him, but he still fought them off. Rollins gave Rezar a big frog splash followed with a nearfall. Rezar stopped him with a powerbomb, then AOP gave him a combo powerbomb/neckbreaker for the pinfall to secure their first main roster tag titles!
Winners by pinfall and NEW champions: Authors of Pain
Dean Ambrose came to the ring through the crowd. The WWE Universe booed and gave him the classic "you sold out" chants. Ambrose said, "you want to know why I did what I did?" then shook his head as Rollins asked, "why?" Ambrose gave him a Dirty Deeds and walked away.
Backstage Segment
Charlie Caruso asked Corbin him about running away from Strowman while security guards kept him safe in the storage room backstage. Corbin said that he would be willing to face Strowman in a match, but that's not what Strowman wants.
Caruso asked why he was hiding in the storage room if he wasn't running. Corbin said she just exposed his location, then the monster showed up. Corbin ran as security slowed down the big man, who dragged one of the guards by the foot.
In-Ring Segment
Dolph Ziggler came out to address what happened at Crown Jewel. He made up all sorts of excuses and whatnot. He was interrupted by Elias and the crowd sang "walk with Elias" to the tune of Seven Nation Army. He claims to have spoken with members of Oasis who said they would reunite if he were to perform tonight. Ziggler interrupted so Elias referred to him as a loser. Elias performed until he was interrupted once again by Ziggler. who challenged him to a match. Elias accepted the challenge.
Elias vs. Dolph Ziggler
Ziggler hit an elbow. Elias missed a diving elbow. Out of the break, Ziggler wore down Elias for a second until he came back with a high knee. Elias followed with a sit-out powerbomb for two. Elias is picking up some fire!
Ziggler hit Elias with the Zig-Zag but Elias got his foot on the rope on 2. Elias followed that with Drift Away for the win. Even though the match was pretty dull, crowd-wise, the WWE Universe gave Elias a pop for the win.
Winner by pinfall: Elias
In-Ring Promo
Ronda Rousey came out to a big pop as always. She thought it was adorable that Lynch thinks she'd rip her arm off. Rousey wasn't surprised people loved her and the crowd chants "Becky." Rousey embraced Lynch's performance at Evolution and explained that she had her respect. She warned Lynch not to get her respect confused as weakness.
Rousey had gotten lit up, saying that while Lynch's alarm woke her up for school, Rousey's mother would wake her up and out of her sleep trying to break her arm as her alarm instead. While Lynch was at clown college, Rousey was training for the Olympics, and while Lynch was "a stewardess serving snacks," Rousey dominated the MMA sport.
Rousey referred to herself as a natural born killer who woke up every morning with the intention of being the greatest athlete of all time. She wanted Lynch to bring a fight because she wanted a challenge. Rousey then referred to herself as the baddest bitch on the planet.
Rousey was about to leave, but Nia Jax then came out. Jax told Rousey that she wasn't just fighting for herself, she was fighting for Raw. Jax warned Rousey that she would be waiting for her once she was done with Lynch. They smiled and laughed at each other until Ember Moon's music hit.
Ember Moon vs. Nia Jax
Jax was in control of the match until Moon made a comeback. She was building the energy but Jax stopped her with a huge Samoan drop for the win.
Winner by pinfall: Nia Jax
Tamina came out to face off with Jax. She picked up Moon and dropped her with the Samoan drop as Jax watched. Jax directed Tamina to turn her over, so Tamina locked in a Boston crab as Jax dropped repeated elbows on Moon. Tamina and Jax embraced each other as the crowd booed!
Backstage Promo
Finn Balor told Kayla Braxton that Bobby Lashley was the most powerful and explosive man he's ever been in the ring with. It didn't feel good when that Lio Rush slapped him in the face. He then praised Manchester as an equal place to be. They were Balor Club, and Balor Club was for everyone.
Caruso caught up to Corbin again as he was about to leave the show. Corbin told her to tell Angle that he has an emergency appointment and that Angle would face Drew McIntyre instead. Strowman came out and chased after him so Corbin jumped in the car and cleared it.
Bobby Lashley w/ Lio Rush vs. Finn Balor
Before the match, Lio Rush hyped Lashley up and it was just stupid. Balor was about to attempt a dive but Rush tripped him, allowing Lashley to capitalize. Balor came back with chops and a slingblade but Lashley cut him off with a vicious forearm. Lashley followed with a delayed vertical suplex but Balor kicked out at 2. Balor slipped out of a Dominator and applied a schoolboy for the close call.
Balor with an enziguri and he goes to the top, but then had to chase Rush off the apron. Balor sent Lashley to the outside then gave Rush a basement dropkick. He was about to lay Rush out with a running dropkick into the barricade but Lashley caught him, tossed him into the barricade and hit his Dominator in the ring for the win.
Winner by pinfall: Bobby Lashley
Drew McIntyre came out as if he were coming to Lashley's rescue but he set Balor up for a Claymore to make a statement.
Next week, Stephanie McMahon will be back to address Survivor Series. Alexa Bliss will discuss her SS team and the Universal Champion Brock Lesnar will return.
Up next is the main event, Drew McIntyre vs. Kurt Angle! Stay tuned!
Drew McIntyre vs. Kurt Angle
Angle attacked McIntyre before the match even started . The referee separated them to start. After the bell rang, Angle was all over McIntyre until McIntyre stopped him with a headbutt. McIntyre was in control until Angle hit an Angle Slam out of nowhere, but McIntyre rolled to the outside! Veteran move!
During the break, McIntyre regained control after pushing Angle into the steps. McIntyre with a vertical suplex and belly-to-belly suplex. Angle hit him with a jawbreaker, followed by the vintage triple German suplexes. McIntyre slipped out of an Angle Slam of his own and hit a Claymore.
Instead of covering him, McIntyre mocked him. McIntyre gave him the chance to do something, but when Angle tried to take him down, McIntyre fought him back off. They did that again, then McIntyre grabbed Angle by the face and straight down-talked him. Angle fired up and applied the ankle lock out of nowhere but McIntyre managed to turn it back over. McIntyre then gave him a big Angle Slam again.
McIntyre put him in an ankle lock of his own, locked the leg up, and Angle tapped out.
Winner by submission: Drew McIntyre
The commentators are wondering if this is the end for Kurt....
Hope you all enjoyed tonight's show. Join us tomorrow for Smackdown Live! Good night wrestling world!