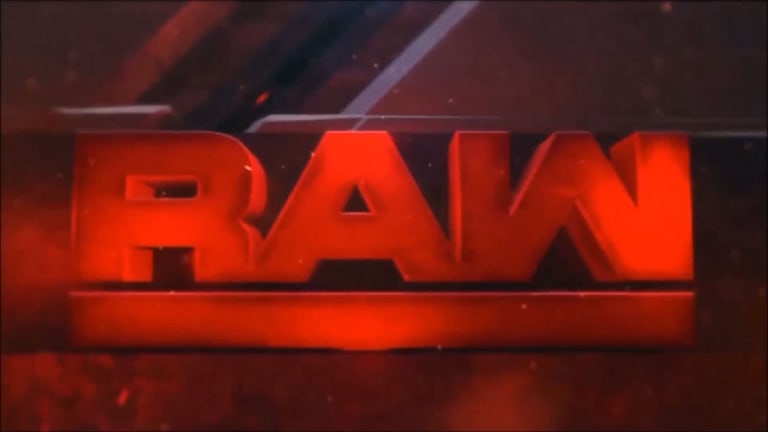 Monday Night Raw Live Coverage & Results (9/17/18)
Good evening and Happy Monday wrestling world! Tonight's another action-packed night of Raw. Last night, Brock Lesnar returned for the first time since his title loss at SummerSlam and ruined the Universal Championship match. How will either man, Roman Reigns or Braun Strowman, react to this? Stay tuned and find out!
LIVE FROM DALLAS, TEXAS
We're kicking Raw off with the Universal Champion, Roman Reigns. He knows how rough last night's match went but, still, he walks into tonight's Raw as the champion. He's giving Brock Lesnar the opportunity to come down and face him for the title like a man. Instead, "The Monster" Braun Strowman answered that challenge and is on his way to confront Reigns!
He told Reigns that he should thank Lesnar because he came down and screwed him out of a title opportunity. He wants to stop Lesnar from screwing up his chances and will take care of him. Whenever he's done with Brock, he's coming for the champ.
Interim GM Baron Corbin interrupted the two and says he's come up with a solution. He let them know that Reigns will defend the title against Braun Strowman and Brock Lesnar in Saudi Arabia on November 2nd at Crown Jewel. Strowman doesn't like the idea and says that Corbin, Reigns and everyone in Dallas sucks. As he was leaving, Paul Heyman came out and had people bring out the same door that Lesnar broke off the cell last night.
He says that Lesnar "conquered Hell in a Cell." He, also, claims that nothing is better than being the Universal Champion. And that Reigns and Strowman "ganged up" on Lesnar to take the title off of him. He added that Lesnar will walk into Saudi Arabia and take the title which can make him the "crown jewel" off WWE. Strowman chased after him to the backstage area.
Corbin took the mic back, acknowledging Reigns' crazy night and mocked him. He says that Reigns will defend the title tonight against him in the main event.
Later tonight, "The Phenom" is in Dallas! We will hear from The Undertaker.
Also, The Lunatic Fringe will take on The Scottish Psychopath! Dean Ambrose vs. Drew McIntyre, next!
Dean Ambrose vs. Drew McIntyre
Drew started off overpowering Ambrose. It took no time for him to turn it back around. The Lunatic found a weak spot and is attacking the knee of the 6'5 McIntyre. He's taking all of that anger out on him! McIntyre counters Ambrose and slams him against the barricade.
McIntyre favors the injured knee and is starting to wear Ambrose down. Ambrose fights him off and picks up some energy. As McIntyre came back, he told Ambrose "You are NOTHING!" This, obviously, angered him and he's going off! They trade moves and meet up on the top turnbuckle. Drew slips and falls back. He picks himself up and flips Ambrose off the top to the mat. 
Ambrose counters a Claymore and rolls him up. He locks in a cloverleaf but Drew makes it to the ropes. Drew ends up ringside and Ambrose with the suicide dive! Dean hurt his lower back on that dive and Drew is running from him! Drew went ringside, once again, and Dean climbs to the top rope. Drew moves out the way, sending Dean crashing into the barricade. He makes it to his feet and in the ring at 9.7 but Drew meets him with a vicious Claymore and the win.
WINNER by pinfall: Drew McIntyre
Later tonight, Roman Reigns will defend the Universal Championship against Interim GM Baron Corbin.
Dolph Ziggler congratulated Drew on the win. Baron Corbin met up with them and asked Dolph about his invoking of a rematch for the Intercontinental Championship. Dolph didn't want to go through with it due to his injuries from HIAC but Corbin stated that Rollins may not even be at the show. If Dolph goes to the ring for the match and Rollins doesn't come down, Corbin will strip him of the title and crown Ziggler as champ.
Rousey came into the locker room where The Bellas and Natalya are talking. She wants some pointers on how to properly throw out an open challenge for her title. Nattie let her know that the guys just do it, maybe she should too! Open challenge for the Raw Women's Championship may happen tonight!
Chad Gable w/ Bobby Roode vs. Viktor w/ Konnor
Chad Gable is showing off that amateur wrestling background to start off this match. Viktor has actually been looking pretty good in recent time. Tonight, he's selling Gable's moves fairly well. Off the distraction from Konnor, Viktor capitalizes. He starts to wear down the former Tag Team Champion!
Viktor puts Gable on the top turnbuckle but gives him too much time to breathe. Gable armbars him, hanging over the ropes. Viktor ends up at ringside and Gable flips off the apron ring onto him. He gets him back into the ring and Konnor goes to distract Gable again, Roode comes to his rescue!
Gable sets Viktor up for the ring and gets the German Suplex pin for the win!
WINNER by pinfall: Chad Gable
As Gable and Roode celebrated the win, Konnor comes out of nowhere and levels them both.
Tonight, Ronda Rousey will be in action, defending her title in an open challenge!
Also, we will see The Deadman come to address the WWE Universe on his match against Triple H at Super Showdown in Australia!
Intercontinental Champion Seth Rollins has just arrived! He just received word on Corbin's announcement of the title match between him and Ziggler. He says that "Corbin might be the ACTING Raw General Manager, but this is still Monday Night Rollins."
The Undertaker is on his way to the ring! He's out to address Triple H on one of the greatest rivalries in WWE history. He says how Triple H used to be "savage" but now he's in a "wicked" rule-making role. Taker knows that HBK will be in Triple H's corner, but in his corner will be The Big Red Machine, KANE! He vows to not only take The Game's career, but also his soul. And he will take him down at WWE Super Showdown. With Kane in Taker's corner, Triple H will "Rest....In....Peaceeeee....."
Last night, Brock Lesnar made his return at HIAC and destroyed the main event Universal Championship match between Roman Reigns and Braun Strowman.
Tonight, Roman Reigns will defend the Universal Championship against Baron Corbin.
Also, Seth Rollins defends his IC title against Dolph Ziggler!
Up next, Bayley will be in action with Sasha Banks at her side!
Bayley w/ Sasha Banks vs. Dana Brooke
Dana Brooke is showing that strength and aggression pretty dominantly so far. She's already wearing Bayley down pretty well. Bayley tries to break the hold that Brooke's got locked on her with a pin but Brooke kicks out and jumps right back on Bayley. Bayley is fighting her way back into the match.
She picks the energy up but Dana can't seem to give up or stay down. Bayley gives Brooke the running knee and lays her all the way out for the win.
WINNER by pinfall: Bayley
Next, Drake Maverick is walking the Authors of Pain to the ring!
Authors of Pain w/ Drake Maverick vs. Local Competitors
Akam already starts off beating the two local guys down. He tags his partner in and he continues what was started. They deliver the tag-bomb and get the win!
WINNERS by pinfall: Authors of Pain
Dolph Ziggler is preparing for his rematch for the IC title. Can he capture the title off of Rollins? That match takes place NEXT!
Intercontinental Championship - Seth Rollins (c) vs. Dolph Ziggler
Both men are displaying that beautiful ring chemistry with each other. Seth Rollins seemed to have the edge when he got Ziggler to end up ringside. Ziggler turned the corner when he dodged a dive and left Rollins laying there at ringside.
Out of the break, Ziggler is trying to egg Rollins into putting up a fight. Rollins obviously gets irritated and goes after Ziggler, taking him down in the process. Ziggler tries to counter but Rollins gets the kick with both men laying there in the middle of the ring.
Ziggler counters Rollins and locks the sleeper hold in. It's obvious that both men are feeling the effects of the Hell in a Cell from last night. Ziggler is favoring his injury and Rollins looks a little bit sluggish. The champ gets out of the hold and fights the challenger off. He applies that finishing knee, followed up by a two count! Wow! How did Ziggler kick out of that?!
Rollins is on the top turnbuckle and Ziggler stops him. He meets the champ up top but Rollins slips out and makes Ziggler slip on the turnbuckle! That wasn't pretty! Rollins wants the reverse superplex and falcon arrow but Ziggler fights him off. Rollins gets back up and gets the superplex but Ziggler counters the falcon arrow with a roll up, holding the tights. Rollins kicks out and immediately lands the Curb Stomp for the win!
WINNER by pinfall and STILL champion: Seth Rollins
Universal Champion Roman Reigns is backstage and is preparing for his championship defense against Baron Corbin. He vows to walk out, still the champion!
Up next, Ronda Rousey is in action!
Ronda Rousey came out and thanked and congratulated Alexa Bliss. She says that Bliss pushed her to the limit last night. She then issued the open challenge! Nattie's music hit and she's nowhere to be found. Out comes the Riott Squad, dragging Nattie with them. Ruby Riott blames Rousey for the attack on Natty. Riott said she'd be the one who accepted the challenge for the title and the Riott Squad went and attacked the champ!
The Bellas' music hit and they've come to the rescue! The 3 women cleared the ring of the attackers and they're standing tall.
Corbin is backstage preparing for his match with Reigns. Braun Strowman came up to him and let him know that he hopes he wins because, like he said earlier, he sucks. Strowman knows he can beat Corbin.
We will hear from Elias next!
Elias is out and is ready to see who wants to "WALK WITH ELIAS!" He's addressing the WWE Universe on many different things such as his opponent for tonight. He says that Lashley has all the tools and all but he's a constant disappointment. And that his opponent reminds him of the Dallas Cowboys. Of course, as he starts his weekly song, he's interrupted. Lio Rush comes out and addresses him!
Lio Rush gets to talking to Elias and Elias asks, "Whose kid is this?" Lio Rush proceeds to explain who he is. Elias isn't taking him seriously and Rush makes him take him seriously. He brings out Bobby Lashley!
Elias vs. Bobby Lashley w/ Lio Rush
Due to technical difficulties, we could not cover this match. We apologize!
Alicia Fox & Mickie James w/ Alexa Bliss vs. Ember Moon & Nia Jax
Nia Jax has made her return! She's tagging with Ember Moon tonight! To start things off, Ember Moon and Alicia Fox are going at it. Ember Moon seems to have the edge but Foxy quickly turns the tables and tags James in. They display beautiful chemistry!
Ember Moon turns the tables and gets the suicide dive. She gets James back in the ring and goes up top for the top-rope maneuver but Alicia Fox stops her. James begins to wear Moon down. She gets Alicia Fox in to continue what she started but Moon breaks away for the tag to Jax.
Jax comes in with the energy and lays Fox out. James comes to the rescue and breaks the pin up. Moon and Jax recover and Jax puts Fox away for good.
WINNERS by pinfall: Ember Moon & Nia Jax
Baron Corbin is backstage still preparing for his match with Roman Reigns. He's asking for the referee to call the match down the middle but is kind of hinting that it's more in Corbin's favor. That match is coming up! It's the main event! And it's almost here.
Universal Championship - Baron Corbin vs. Roman Reigns (c)
Starting things off, Corbin rolls Reigns up and gets the nearfall. He starts to wear the champ down already. Reigns counters Corbin and throws him out of the ring. He delivers the drive-by to follow up! Reigns gets him back in the ring going shoulder-first into the steel post. Corbin goes after him and Reigns tries to throw him into the corner but Corbin does vintage things and slides back into the ring, going after the champ and getting a nearfall.
Out of the break, Corbin is wearing the champ down. We might see another Universal Champion tonight! Reigns tries to fight him off but last night's match is showing on Reigns. Corbin stops Reigns' momentum and drops him! He's making a mockery off Reigns, knowing that he shouldn't take him so lightly. He goes back to wearing him down in the middle of the ring.
Reigns almost looks like he's fading but that heart of Reigns is keeping him in this one. He's hyping himself up and getting back in this one. Reigns breaks Corbin's hold and builds that momentum up. Where is Roman finding this?! Corbin ends up in the corner and Reigns is in control, making Corbin pay for making this match tonight. He big boots the Acting Raw GM to the ground.
Reigns sets up for the Superman Punch but Corbin rolls out to buy himself some time. Corbin sneaks a punch in on Reigns as he follows him. Reigns quickly applies the Samoan Drop for the two count. What more can he do to put this man away? Reigns is feeding off the crowd and sets up once again. Corbin wisely rolls out of the ring and Reigns follows him with the Superman punch! Reigns gets Corbin back in the ring to set up for the spear.
Reigns follows him and Corbin throws a chair at him. The referee calls for a DQ! He demands that this match restarts as a No-DQ match!
He gets himself and Reigns back in the ring and brings a chair with him. Reigns, out of nowhere, with the Superman Punch! Corbin kicks out at two! What more can Reigns do?! He devilishly picks that steel chair up. "BRAUNNNNNN!" Here comes The Monster, Braun Strowman! Corbin lays Reigns out as Strowman enters the ring.
Strowman attack Reigns and Reigns finds the energy to stop Strowman as he goes for the Powerslam. Corbin comes back and delivers the Deep Six and a two count. Strowman's boys, Ziggler and McIntyre, come out to attack the champ. Here comes The Shield to Reigns' aid. They lay waste to the Tag Champs and Strowman gets laid out. Reigns goes for the suicide dive to the three and Corbin stops him with a punch. Reigns comes back to his feet and counters Corbin with the spear for the win!
WINNER by pinfall and STILL champion: Roman Reigns
In a few weeks at Super Showdown in Australia, The Shield will take on the team of Braun Strowman, Dolph Ziggler and Drew McIntyre. That should be an exciting match!
Hope you all enjoyed the show! Join us tomorrow for another awesome night of Smackdown for Live Coverage. Have a wonderful rest of your night! Good night Wrestling World!