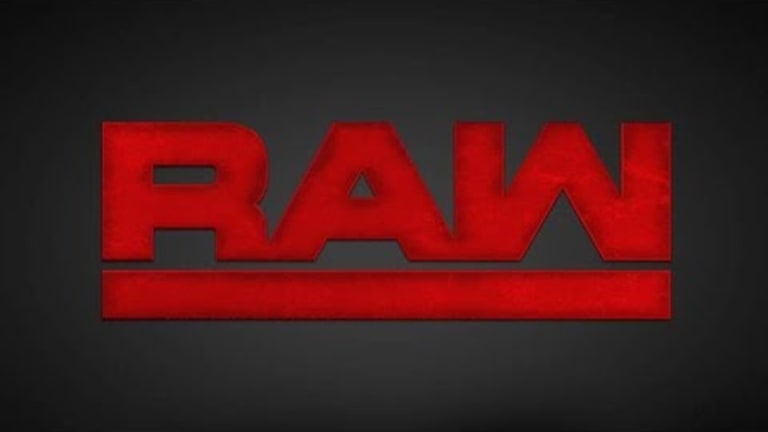 Monday Night Raw Live Results And Coverage (5/6/19)
Welcome to the live results for tonight's Monday Raw. 
And we open up with the one Vince Mcmahon, who says Raw will be one for the ages, because it opens with him. On cue, Reigns music hits.
He reminds Vince that they, the Mcmahons, promised the audience the WWE universe will lead the show, but that was a lie. And his kids have only ran around make crazy decisions.
Now. Daniel Bryan..  which the color team quickly added he is still part of SDLIVE. Vince says this is a bad dream. Agreed.
Daniel explains every since the travesty at Wrestlemania he has been in solitude. Then Kofi Kingston music hits. All SDLIVE stars.
He explains he has an issue with Daniel going to the upper management to complain. He should do it with him, because he is your WWE champion. Daniel says a pancake throwing fluke shouldn't be champion. Kingston says there isn't a damn thing he could do about it.
Vince says he has an idea. He decided he could invite three members of Raw to go to RD. Three to Raw and it could be called "the Wildcard". Kofi says you would say it's was Reigns that gave him the idea, and he wasn't going to let him have all the fun. Daniel complains again. Drew McIntyres music hits. Oye Vey.
He says if nobody in the back has a set to do anything. He will, and that this is not Smackdown presents Raw. Commands Reigns attention, who isn't looking his way. After a long monologue.  Vince announces two Wrestlemania rematches. Reigns vs McIntyre and Kofi vs Daniel Bryan, and yes the title is on the line. AJ Styles music hits as we go to commercial break.
Back open with AJ and Vince in the ring alone. He talks about how he is the Man that build Smackdown. And now that he is on RAW he will do the same. Seth Rollins music hits. Who says the show was fine with him and without. Boos start. AJ says he isn't just the Man who gave him the forearm, he also put him through the table. Vince says it's obvious they are in need of competition. And puts them in a tag team match. Up next. 
Oye Vey. 
Open back up with Styles and Rollins in the ring. The mystery opponent's are Lashley and Baron Corbin. After a quick back and forth, we go to commercial with AJ and Seth bickering.
*Pours more wine. Buckle in folks it's going to be a long night for me.
The tag match is still going. Just to go to another commercial break. 
*And another glass* Baron and Lashley wins after Styles walks out on Rollins. Also confirmed the Wildcard rule is now a thing. After reminding the audience about what happened with Miz last week, we get a backstage promo of Miz sitting backstage waiting for the arrival of Shane. Cuts to Sami Zayns music, and a commercial break.
We come back and Zayn complains to the crowd until Braun Straumans music hits, and he chases him out the ring and to the back, where he catches him who dumps him in the trash, before it takes off . Lucha Houseparty is next. Who wins a match against 3 other enhancement talents. Ricochet music hits.
After a make a wish promo, we get a backstage segment of Naomi and Natayla and Dana with invites to Laceys match later this evening. Then Miz still sitting backstage waiting on Shane. Next Ricochet vs Glorious Robert Roode. For Ricochets spot in the Money in the Bank match. Ricochet wins after some great heel work from Roode. Two weeks too late in my opinion. We go to commercial break with Samoa Joe following Dominic, Mysterios son.
Joe threatens Dominic, Lacey wins a match vs an enhancement talent quickly, the 4 women stood ringside as she brags about embarrassing Becky 2 Belts. Beckys music hits, and they go at it one more time. A backstage promo with Daniel Bryan, who claims he will be WWE champion again, back at the arena, the War (Viking) Raiders make their way to the ring to take on Hawkins and Ryder.
 We open back up to the USOS planning something. Back in the ring the tag match starts. The Raiders get a quick win over the champs. 
 Open back up to the FireFly funhouse, episode 3. Next Drew vs Reigns.
We open back up with the two going head to head. We go to commercial after Drew gets the upperhand. Shane and Elias breaks up the match,  Miz music hits and steel chair in hand goes after Shane.  Roman receives a Claymore kick. Shane is seen backstage ruining away from Miz, Charlie interrupts Shane, Shane runs out to the parking, is hit by Miz. Before getting the upperhand and escaping in his Limo.
Open back up on with revival vs the Club. Usos interuppted them and reveal they put intching cream in their tights. Usos are about to be ruined.  
They send out Lars to crush No Way Jose. Promo package for Naomi as she was the first African American woman to receive the Boys and Girls club honor. The main event Daniel vs Kofi.
We open back up to Kofi getting the upper hand over Daniel for a bit, before some back and forth ensue. After connecting with the trouble in paradise. Kofi retains the title
That was... a show... 2/10 ....