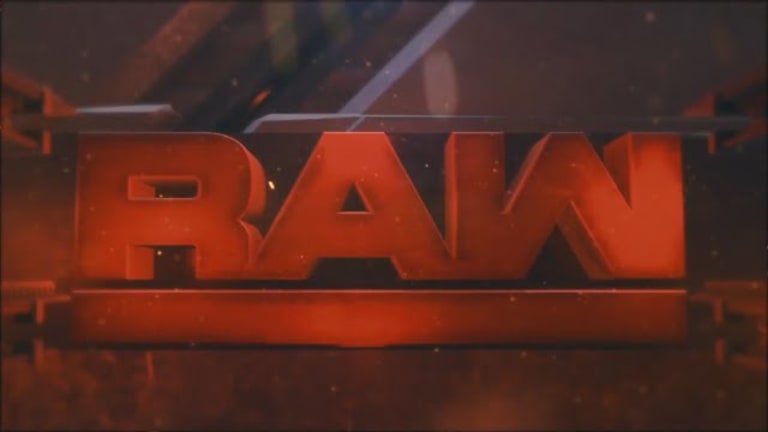 WWE RAW Viewership Report (10.08.18)
This week's episode of Monday Night Raw, which saw a main event with Braun Strowman, Dolph Ziggler and Drew McIntyre defeating The Shield, averaged 2,374,000 viewers. This is a slight increase from last week's record low ratings.
RAW ranked #11 for the night in cable viewership. It ranked #5 in the 18-49 demographic.
Hour one- 2,533,000 viewers
Hour two- 2,388,000 viewers
Hour three- 2,200,000 viewers
Average - 2,374,000 viewers
2018 WWE RAW Viewership Archive:
January 1, 2018
Hour one - 2,969,000 viewers
Hour two - 2,912,000 viewers
Hour three - 2,714,000 viewers
Average - 2,865,000 viewers
January 8, 2018
Hour one - 2,993,000 viewers
Hour two - 2,784,000 viewers
Hour three - 2,502,000 viewers
Average - 2,766,000 viewers
January 15, 2018
Hour one - 3,573,000 viewers
Hour two - 3,363,000 viewers
Hour three - 2,814,000 viewers
Average - 3,250,000 viewers
January 22, 2018 (RAW 25)
Hour one - 4,803,000 viewers
Hour two - 4,641,000 viewers
Hour three - 4,147,000 viewers
Average - 4,530,000 viewers

January 29, 2018
Hour one - 3,662,000 viewers
Hour two - 3,461,000 viewers
Hour three - 3,061,000 viewers
Average - 3,395,000 viewers

February 5, 2018
Hour one - 3,161,000 viewers
Hour two - 3,212,000 viewers
Hour three - 2,793,000 viewers
Average - 3,055,000 viewers
February 12, 2018
Hour one - 3,262,000 viewers
Hour two - 3,216,000 viewers
Hour three - 2,837,000 viewers
Average - 3,105,000 viewers

February 19, 2018
Hour one - 3,518,000 viewers
Hour two - 3,509,000 viewers
Hour three - 2,821,000 viewers
Average - 3,282,000 viewers
February 26, 2018
Hour one - 3,407,000 viewers
Hour two - 3,249,000 viewers
Hour three - 2,884,000 viewers
Average - 3,180,000 viewers

March 5, 2018
Hour one - 3,302,000 viewers
Hour two - 3,267,000 viewers
Hour three - 2,729,000 viewers
Average - 3,099,000 viewers
March 12, 2018
Hour one - 3,351,000 viewers
Hour two - 3,429,000 viewers
Hour three - 3,275,000 viewers
Average - 3,352,000 viewers
March 19, 2018
Hour one - 3,403,000 viewers
Hour two - 3,547,000 viewers
Hour three - 3,150,000 viewers
Average - 3,366,000 viewers
March 26, 2018
Hour one - 3,403,000 viewers
Hour two - 3,547,000 viewers
Hour three - 3,150,000 viewers
Average - 3,366,000 viewers
April 2, 2018
Hour one - 3,430,000 viewers
Hour two - 3,329,000 viewers
Hour three - 3,314,000 viewers
Average - 3,357,000 viewers
April 9, 2018
Hour one - 4,098,000 viewers
Hour two - 4,069,000 viewers
Hour three - 3,597,000 viewers
Average - 3,921,000 viewers
April 16, 2018
Hour one - 3,634,000 viewers
Hour two - 3,754,000 viewers
Hour three - 3,479,000 viewers
Average - 3,622,000 viewers
April 23, 2018
Hour one - 3,283,000 viewers
Hour two - 3,210,000 viewers
Hour three - 2,819,000 viewers
Average - 3,104,000 viewers

April 30, 2018
Hour one - 3,136,000 viewers
Hour two - 3,184,000 viewers
Hour three - 2,878,000 viewers
Average - 3,066,000 viewers
May 7, 2018
Hour one - 2,788,000 viewers
Hour two - 2,731,000 viewers
Hour three - 2,549,000 viewers
Average - 2,689,000 viewers
May 14, 2018 (UK Tour)
Hour one - 2,903,000 viewers
Hour two - 2,692,000 viewers
Hour three - 2,628,000 viewers
Average - 2,741,000 viewers
May 21, 2018
Hour one - 2,792,000 viewers
Hour two - 2,767,000 viewers
Hour three - 2,447,000 viewers
Average - 2,668,000 viewers
May 28, 2018
Hour one - 2,593,000 viewers
Hour two - 2,591,000 viewers
Hour three - 2,300,000 viewers
Average - 2,494,000 viewers
June 4, 2018
Hour one - 2,594,000 viewers
Hour two - 2,593,000 viewers
Hour three - 2,390,000 viewers
Average - 2,525,000 viewers
June 11, 2018
Hour one - 2,751,000 viewers
Hour two - 2,812,000 viewers
Hour three - 2,629,000 viewers
Average - 2,730,000 viewers
June 18, 2018
Hour one - 3,001,000 viewers
Hour two - 2,975,000 viewers
Hour three - 2,734,000 viewers
Average - 2,903,000 viewers
June 25, 2018
Hour one - 2,597,000 viewers
Hour two - 2,679,000 viewers
Hour three - 2,714,000 viewers
Average - 2,663,000 viewers
July 2, 2018
Hour one - 2,641,000 viewers
Hour two - 2,822,000 viewers
Hour three - 2,658,000 viewers
Average - 2,707,000 viewers
July 9, 2018
Hour one - 2,582,000 viewers
Hour two - 2,508,000 viewers
Hour three - 2,320,000 viewers
Average - 2,470,000 viewers
July 16, 2018
Hour one - 3,118,000 viewers
Hour two - 2,859,000 viewers
Hour three - 2,622,000 viewers
Average - 2,866,000 viewers
July 23, 2018
Hour one - 2,817,000 viewers
Hour two - 2,821,000 viewers
Hour three - 2,701,000 viewers
Average - 2,779,000 viewers
July 30, 2018
Hour one - 2,875,000 viewers
Hour two - 3,012,000 viewers
Hour three - 2,815,000 viewers
Average - 2,804,000 viewers
August 6, 2018
Hour one - 2,830,000 viewers
Hour two - 2,854,000 viewers
Hour three - 2,728,000 viewers
Average - 2,804,000 viewers
August 13, 2018
Hour one - 2,849,000 viewers
Hour two - 2,867,000 viewers
Hour three - 2,760,000 viewers
Average - 2,825,000 viewers
August 20, 2018
Hour one - 3,110,000 viewers
Hour two - 3,241,000 viewers
Hour three - 2,936,000 viewers
Average - 3,092,000 viewers
August 27, 2018
Hour one - 3,076,000 viewers
Hour two - 2,927,000 viewers
Hour three - 2,630,000 viewers
Average - 2,877,000 viewers
September 3, 2018 (Labor Day)
Hour one - 2,945,000 viewers
Hour two - 2,933,000 viewers
Hour three - 2,740,000 viewers
Average - 2,872,000 viewers
September 10, 2018
Hour one - 2,818,000 viewers
Hour two - 2,801,000 viewers
Hour three - 2,601,000 viewers
Average - 2,740,000 viewers
September 17, 2018
Hour one- 2,839,000 viewers
Hour two- 2,746,000 viewers
Hour three- 2,432,000 viewers
Average - 2,672,000 viewers
September 24, 2018
Hour one- 2,493,000 viewers
Hour two- 2,275,000 viewers
Hour three- 2,281,000 viewers
Average - 2,350,000 viewers
October 1, 2018
Hour one- 2,500,000 viewers
Hour two- 2,325,000 viewers
Hour three- 2,081,000 viewers
Average - 2,302,000 viewers
October 8, 2018
Hour one- 2,533,000 viewers
Hour two- 2,388,000 viewers
Hour three- 2,200,000 viewers
Average - 2,374,000 viewers
2017 WWE RAW Viewership Archive
2016 WWE Raw Viewership Archive
2015 WWE Raw Viewership Archive