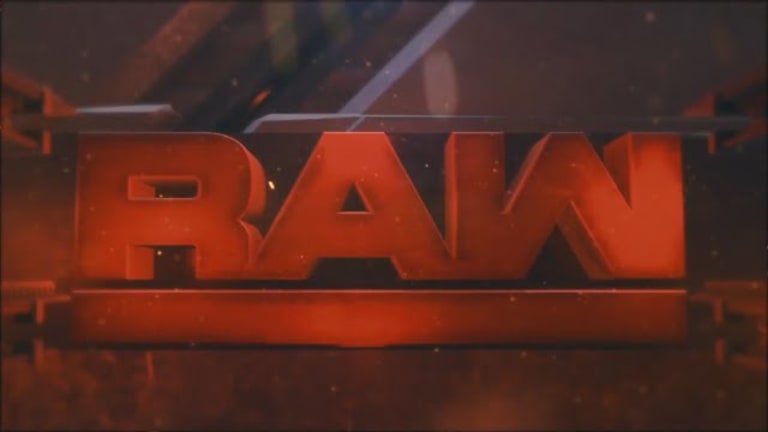 WWE RAW Viewership Report (10.22.18)
This week's episode of Monday Night Raw, which featured a heartbreaking announcement from Roman Reigns and main evented with Dean Ambrose and Seth Rollins winning the RAW Tag Team Titles from Dolph Ziggler and Drew McIntyre (followed by Ambrose's heel turn), averaged 2,548,000 viewers. This is an increase from last week and the highest ratings since mid-September.
RAW ranked #10 for the night in cable viewership. It ranked #4 in the 18-49 demographic.
Hour one- 2,609,000 viewers
Hour two- 2,622,000 viewers
Hour three- 2,413,000 viewers
Average - 2,548,000 viewers
2018 WWE RAW Viewership Archive:
January 1, 2018
Hour one - 2,969,000 viewers
Hour two - 2,912,000 viewers
Hour three - 2,714,000 viewers
Average - 2,865,000 viewers
January 8, 2018
Hour one - 2,993,000 viewers
Hour two - 2,784,000 viewers
Hour three - 2,502,000 viewers
Average - 2,766,000 viewers
January 15, 2018
Hour one - 3,573,000 viewers
Hour two - 3,363,000 viewers
Hour three - 2,814,000 viewers
Average - 3,250,000 viewers
January 22, 2018 (RAW 25)
Hour one - 4,803,000 viewers
Hour two - 4,641,000 viewers
Hour three - 4,147,000 viewers
Average - 4,530,000 viewers

January 29, 2018
Hour one - 3,662,000 viewers
Hour two - 3,461,000 viewers
Hour three - 3,061,000 viewers
Average - 3,395,000 viewers

February 5, 2018
Hour one - 3,161,000 viewers
Hour two - 3,212,000 viewers
Hour three - 2,793,000 viewers
Average - 3,055,000 viewers
February 12, 2018
Hour one - 3,262,000 viewers
Hour two - 3,216,000 viewers
Hour three - 2,837,000 viewers
Average - 3,105,000 viewers

February 19, 2018
Hour one - 3,518,000 viewers
Hour two - 3,509,000 viewers
Hour three - 2,821,000 viewers
Average - 3,282,000 viewers
February 26, 2018
Hour one - 3,407,000 viewers
Hour two - 3,249,000 viewers
Hour three - 2,884,000 viewers
Average - 3,180,000 viewers

March 5, 2018
Hour one - 3,302,000 viewers
Hour two - 3,267,000 viewers
Hour three - 2,729,000 viewers
Average - 3,099,000 viewers
March 12, 2018
Hour one - 3,351,000 viewers
Hour two - 3,429,000 viewers
Hour three - 3,275,000 viewers
Average - 3,352,000 viewers
March 19, 2018
Hour one - 3,403,000 viewers
Hour two - 3,547,000 viewers
Hour three - 3,150,000 viewers
Average - 3,366,000 viewers
March 26, 2018
Hour one - 3,403,000 viewers
Hour two - 3,547,000 viewers
Hour three - 3,150,000 viewers
Average - 3,366,000 viewers
April 2, 2018
Hour one - 3,430,000 viewers
Hour two - 3,329,000 viewers
Hour three - 3,314,000 viewers
Average - 3,357,000 viewers
April 9, 2018
Hour one - 4,098,000 viewers
Hour two - 4,069,000 viewers
Hour three - 3,597,000 viewers
Average - 3,921,000 viewers
April 16, 2018
Hour one - 3,634,000 viewers
Hour two - 3,754,000 viewers
Hour three - 3,479,000 viewers
Average - 3,622,000 viewers
April 23, 2018
Hour one - 3,283,000 viewers
Hour two - 3,210,000 viewers
Hour three - 2,819,000 viewers
Average - 3,104,000 viewers

April 30, 2018
Hour one - 3,136,000 viewers
Hour two - 3,184,000 viewers
Hour three - 2,878,000 viewers
Average - 3,066,000 viewers
May 7, 2018
Hour one - 2,788,000 viewers
Hour two - 2,731,000 viewers
Hour three - 2,549,000 viewers
Average - 2,689,000 viewers
May 14, 2018 (UK Tour)
Hour one - 2,903,000 viewers
Hour two - 2,692,000 viewers
Hour three - 2,628,000 viewers
Average - 2,741,000 viewers
May 21, 2018
Hour one - 2,792,000 viewers
Hour two - 2,767,000 viewers
Hour three - 2,447,000 viewers
Average - 2,668,000 viewers
May 28, 2018
Hour one - 2,593,000 viewers
Hour two - 2,591,000 viewers
Hour three - 2,300,000 viewers
Average - 2,494,000 viewers
June 4, 2018
Hour one - 2,594,000 viewers
Hour two - 2,593,000 viewers
Hour three - 2,390,000 viewers
Average - 2,525,000 viewers
June 11, 2018
Hour one - 2,751,000 viewers
Hour two - 2,812,000 viewers
Hour three - 2,629,000 viewers
Average - 2,730,000 viewers
June 18, 2018
Hour one - 3,001,000 viewers
Hour two - 2,975,000 viewers
Hour three - 2,734,000 viewers
Average - 2,903,000 viewers
June 25, 2018
Hour one - 2,597,000 viewers
Hour two - 2,679,000 viewers
Hour three - 2,714,000 viewers
Average - 2,663,000 viewers
July 2, 2018
Hour one - 2,641,000 viewers
Hour two - 2,822,000 viewers
Hour three - 2,658,000 viewers
Average - 2,707,000 viewers
July 9, 2018
Hour one - 2,582,000 viewers
Hour two - 2,508,000 viewers
Hour three - 2,320,000 viewers
Average - 2,470,000 viewers
July 16, 2018
Hour one - 3,118,000 viewers
Hour two - 2,859,000 viewers
Hour three - 2,622,000 viewers
Average - 2,866,000 viewers
July 23, 2018
Hour one - 2,817,000 viewers
Hour two - 2,821,000 viewers
Hour three - 2,701,000 viewers
Average - 2,779,000 viewers
July 30, 2018
Hour one - 2,875,000 viewers
Hour two - 3,012,000 viewers
Hour three - 2,815,000 viewers
Average - 2,804,000 viewers
August 6, 2018
Hour one - 2,830,000 viewers
Hour two - 2,854,000 viewers
Hour three - 2,728,000 viewers
Average - 2,804,000 viewers
August 13, 2018
Hour one - 2,849,000 viewers
Hour two - 2,867,000 viewers
Hour three - 2,760,000 viewers
Average - 2,825,000 viewers
August 20, 2018
Hour one - 3,110,000 viewers
Hour two - 3,241,000 viewers
Hour three - 2,936,000 viewers
Average - 3,092,000 viewers
August 27, 2018
Hour one - 3,076,000 viewers
Hour two - 2,927,000 viewers
Hour three - 2,630,000 viewers
Average - 2,877,000 viewers
September 3, 2018 (Labor Day)
Hour one - 2,945,000 viewers
Hour two - 2,933,000 viewers
Hour three - 2,740,000 viewers
Average - 2,872,000 viewers
September 10, 2018
Hour one - 2,818,000 viewers
Hour two - 2,801,000 viewers
Hour three - 2,601,000 viewers
Average - 2,740,000 viewers
September 17, 2018
Hour one- 2,839,000 viewers
Hour two- 2,746,000 viewers
Hour three- 2,432,000 viewers
Average - 2,672,000 viewers
September 24, 2018
Hour one- 2,493,000 viewers
Hour two- 2,275,000 viewers
Hour three- 2,281,000 viewers
Average - 2,350,000 viewers
October 1, 2018
Hour one- 2,500,000 viewers
Hour two- 2,325,000 viewers
Hour three- 2,081,000 viewers
Average - 2,302,000 viewers
October 8, 2018
Hour one- 2,533,000 viewers
Hour two- 2,388,000 viewers
Hour three- 2,200,000 viewers
Average - 2,374,000 viewers
October 15, 2018
Hour one- 2,490,000 viewers
Hour two- 2,482,000 viewers
Hour three- 2,216,000 viewers
Average - 2,397,000 viewers
October 22, 2018
Hour one- 2,609,000 viewers
Hour two- 2,622,000 viewers
Hour three- 2,413,000 viewers
Average - 2,548,000 viewers
2017 WWE RAW Viewership Archive
2016 WWE Raw Viewership Archive
2015 WWE Raw Viewership Archive