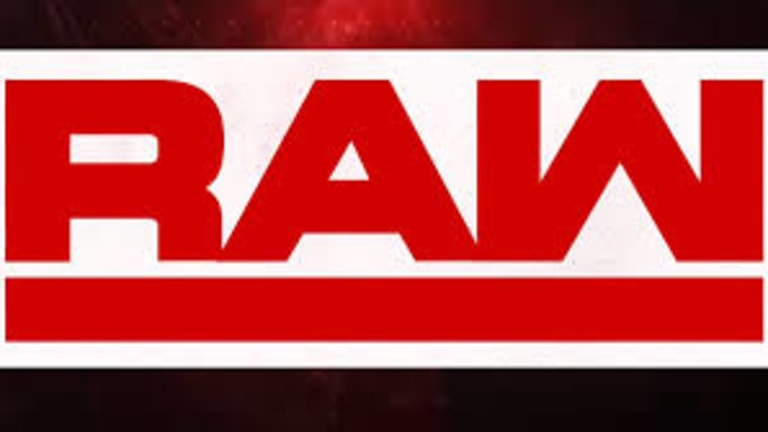 WWE RAW Viewership Report (12.24.18)
This week's Christmas Eve edition of Monday Night Raw, which featured Seth Rollins defeating Baron Corbin in the main event, received a new historic low viewership with around 1,775,000 viewers. This may seem low just because of the holiday but it's worth noting that last year's RAW on Christmas Day received around 2.7 million and the last time RAW aired on Christmas Eve was in 2012, where it got around 3.1 million viewers.
RAW ranked #4 for the night in cable viewership. It ranked #4 in the 18-49 demographic.
Hour one- 1,752,000 viewers
Hour two- 1,789,000 viewers
Hour three- 1,784,000 viewers
Average - 1,775,000 viewers
2018 WWE RAW Viewership Archive:
January 1, 2018
Hour one - 2,969,000 viewers
Hour two - 2,912,000 viewers
Hour three - 2,714,000 viewers
Average - 2,865,000 viewers
January 8, 2018
Hour one - 2,993,000 viewers
Hour two - 2,784,000 viewers
Hour three - 2,502,000 viewers
Average - 2,766,000 viewers
January 15, 2018
Hour one - 3,573,000 viewers
Hour two - 3,363,000 viewers
Hour three - 2,814,000 viewers
Average - 3,250,000 viewers
January 22, 2018 (RAW 25)
Hour one - 4,803,000 viewers
Hour two - 4,641,000 viewers
Hour three - 4,147,000 viewers
Average - 4,530,000 viewers

January 29, 2018
Hour one - 3,662,000 viewers
Hour two - 3,461,000 viewers
Hour three - 3,061,000 viewers
Average - 3,395,000 viewers

February 5, 2018
Hour one - 3,161,000 viewers
Hour two - 3,212,000 viewers
Hour three - 2,793,000 viewers
Average - 3,055,000 viewers
February 12, 2018
Hour one - 3,262,000 viewers
Hour two - 3,216,000 viewers
Hour three - 2,837,000 viewers
Average - 3,105,000 viewers

February 19, 2018
Hour one - 3,518,000 viewers
Hour two - 3,509,000 viewers
Hour three - 2,821,000 viewers
Average - 3,282,000 viewers
February 26, 2018
Hour one - 3,407,000 viewers
Hour two - 3,249,000 viewers
Hour three - 2,884,000 viewers
Average - 3,180,000 viewers

March 5, 2018
Hour one - 3,302,000 viewers
Hour two - 3,267,000 viewers
Hour three - 2,729,000 viewers
Average - 3,099,000 viewers
March 12, 2018
Hour one - 3,351,000 viewers
Hour two - 3,429,000 viewers
Hour three - 3,275,000 viewers
Average - 3,352,000 viewers
March 19, 2018
Hour one - 3,403,000 viewers
Hour two - 3,547,000 viewers
Hour three - 3,150,000 viewers
Average - 3,366,000 viewers
March 26, 2018
Hour one - 3,403,000 viewers
Hour two - 3,547,000 viewers
Hour three - 3,150,000 viewers
Average - 3,366,000 viewers
April 2, 2018
Hour one - 3,430,000 viewers
Hour two - 3,329,000 viewers
Hour three - 3,314,000 viewers
Average - 3,357,000 viewers
April 9, 2018
Hour one - 4,098,000 viewers
Hour two - 4,069,000 viewers
Hour three - 3,597,000 viewers
Average - 3,921,000 viewers
April 16, 2018
Hour one - 3,634,000 viewers
Hour two - 3,754,000 viewers
Hour three - 3,479,000 viewers
Average - 3,622,000 viewers
April 23, 2018
Hour one - 3,283,000 viewers
Hour two - 3,210,000 viewers
Hour three - 2,819,000 viewers
Average - 3,104,000 viewers

April 30, 2018
Hour one - 3,136,000 viewers
Hour two - 3,184,000 viewers
Hour three - 2,878,000 viewers
Average - 3,066,000 viewers
May 7, 2018
Hour one - 2,788,000 viewers
Hour two - 2,731,000 viewers
Hour three - 2,549,000 viewers
Average - 2,689,000 viewers
May 14, 2018 (UK Tour)
Hour one - 2,903,000 viewers
Hour two - 2,692,000 viewers
Hour three - 2,628,000 viewers
Average - 2,741,000 viewers
May 21, 2018
Hour one - 2,792,000 viewers
Hour two - 2,767,000 viewers
Hour three - 2,447,000 viewers
Average - 2,668,000 viewers
May 28, 2018
Hour one - 2,593,000 viewers
Hour two - 2,591,000 viewers
Hour three - 2,300,000 viewers
Average - 2,494,000 viewers
June 4, 2018
Hour one - 2,594,000 viewers
Hour two - 2,593,000 viewers
Hour three - 2,390,000 viewers
Average - 2,525,000 viewers
June 11, 2018
Hour one - 2,751,000 viewers
Hour two - 2,812,000 viewers
Hour three - 2,629,000 viewers
Average - 2,730,000 viewers
June 18, 2018
Hour one - 3,001,000 viewers
Hour two - 2,975,000 viewers
Hour three - 2,734,000 viewers
Average - 2,903,000 viewers
June 25, 2018
Hour one - 2,597,000 viewers
Hour two - 2,679,000 viewers
Hour three - 2,714,000 viewers
Average - 2,663,000 viewers
July 2, 2018
Hour one - 2,641,000 viewers
Hour two - 2,822,000 viewers
Hour three - 2,658,000 viewers
Average - 2,707,000 viewers
July 9, 2018
Hour one - 2,582,000 viewers
Hour two - 2,508,000 viewers
Hour three - 2,320,000 viewers
Average - 2,470,000 viewers
July 16, 2018
Hour one - 3,118,000 viewers
Hour two - 2,859,000 viewers
Hour three - 2,622,000 viewers
Average - 2,866,000 viewers
July 23, 2018
Hour one - 2,817,000 viewers
Hour two - 2,821,000 viewers
Hour three - 2,701,000 viewers
Average - 2,779,000 viewers
July 30, 2018
Hour one - 2,875,000 viewers
Hour two - 3,012,000 viewers
Hour three - 2,815,000 viewers
Average - 2,804,000 viewers
August 6, 2018
Hour one - 2,830,000 viewers
Hour two - 2,854,000 viewers
Hour three - 2,728,000 viewers
Average - 2,804,000 viewers
August 13, 2018
Hour one - 2,849,000 viewers
Hour two - 2,867,000 viewers
Hour three - 2,760,000 viewers
Average - 2,825,000 viewers
August 20, 2018
Hour one - 3,110,000 viewers
Hour two - 3,241,000 viewers
Hour three - 2,936,000 viewers
Average - 3,092,000 viewers
August 27, 2018
Hour one - 3,076,000 viewers
Hour two - 2,927,000 viewers
Hour three - 2,630,000 viewers
Average - 2,877,000 viewers
September 3, 2018 (Labor Day)
Hour one - 2,945,000 viewers
Hour two - 2,933,000 viewers
Hour three - 2,740,000 viewers
Average - 2,872,000 viewers
September 10, 2018
Hour one - 2,818,000 viewers
Hour two - 2,801,000 viewers
Hour three - 2,601,000 viewers
Average - 2,740,000 viewers
September 17, 2018
Hour one- 2,839,000 viewers
Hour two- 2,746,000 viewers
Hour three- 2,432,000 viewers
Average - 2,672,000 viewers
September 24, 2018
Hour one- 2,493,000 viewers
Hour two- 2,275,000 viewers
Hour three- 2,281,000 viewers
Average - 2,350,000 viewers
October 1, 2018
Hour one- 2,500,000 viewers
Hour two- 2,325,000 viewers
Hour three- 2,081,000 viewers
Average - 2,302,000 viewers
October 8, 2018
Hour one- 2,533,000 viewers
Hour two- 2,388,000 viewers
Hour three- 2,200,000 viewers
Average - 2,374,000 viewers
October 15, 2018
Hour one- 2,490,000 viewers
Hour two- 2,482,000 viewers
Hour three- 2,216,000 viewers
Average - 2,397,000 viewers
October 22, 2018
Hour one- 2,609,000 viewers
Hour two- 2,622,000 viewers
Hour three- 2,413,000 viewers
Average - 2,548,000 viewers
October 29, 2018
Hour one- 2,723,000 viewers
Hour two- 2,455,000 viewers
Hour three- 2,237,000 viewers
Average - 2,472,000 viewers
November 5, 2018
Hour one- 2,641,000 viewers
Hour two- 2,501,000 viewers
Hour three- 2,181,000 viewers
Average - 2,441,000 viewers
November 12, 2018
Hour one- 2,761,000 viewers
Hour two- 2,446,000 viewers
Hour three- 2,142,000 viewers
Average - 2,450,000 viewers
November 19, 2018
Hour one- 2,721,000 viewers
Hour two- 2,502,000 viewers
Hour three- 2,256,000 viewers
Average - 2,493,000 viewers
November 26, 2018
Hour one- 2,612,000 viewers
Hour two- 2,382,000 viewers
Hour three- 2,111,000 viewers
Average - 2,369,000 viewers
December 3, 2018
Hour one- 2,262,000 viewers
Hour two- 2,399,000 viewers
Hour three- 2,196,000 viewers
Average - 2,285,000 viewers
December 10, 2018
Hour one- 2,347,000 viewers
Hour two- 2,186,000 viewers
Hour three- 2,048,000 viewers
Average - 2,194,000 viewers
December 17, 2018 (New Era)
Hour one- 2,717,000 viewers
Hour two- 2,558,000 viewers
Hour three- 2,367,000 viewers
Average - 2,547,000 viewers
December 24, 2018
Hour one- 1,752,000 viewers
Hour two- 1,789,000 viewers
Hour three- 1,784,000 viewers
Average - 1,775,000 viewers
2017 WWE RAW Viewership Archive
2016 WWE Raw Viewership Archive
2015 WWE Raw Viewership Archive