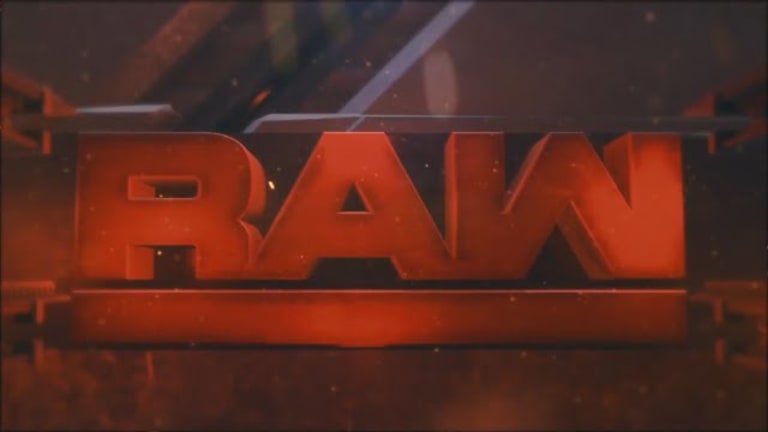 Raw Report Card: Becky Gets Screwed (2/11/19)
Opening segment: Stephanie McMahon and Triple H 
Grade: B
Reasoning: This segment could have been better and we find out later in the night why it felt off. Triple H and Stephanie were teased as the bad guys, even though what they were asking was perfectly reasonable. We find out later it's because Vince was set up to be the real bad guy. However, not knowing that at the time of this promo it felt...awkward.
Triple Threat Tag Team Match: Sasha Banks and Bayley vs Nia Jax and Tamina vs Liv Morgan and Sarah Logan 
Grade : D-
Reasoning: This was a very very slow moving match and even with the stipulation that the loser of the match has to enter the Elimination Chamber match first, it couldn't keep my attention. This whole injury angle with Sasha has become overplayed. The in-ring work with all three teams put everyone in the crowd, and at home, asleep. Nia and Tamina pinned Bayley so now Sasha and Bayley will enter the match on Sunday as the first competitors in the match.  
Elias In-Ring segment 
Grade: D
Reasoning: Elias was interrupted by the Lucha House party and it felt like they were just throwing anyone at Elias. In fact, it feels like this is becoming a weekly occurrence to fill time on Raw. Elias feels completely wasted and they need to figure out a direction for him.  
Finn Balor vs Drew McIntyre
Grade: D
Reasoning: This match is a repeat from the last several months, and while these guys can wrestle and put on a great match, it was predictable. Angle making the save was predictable, Braun making the save was predictable. The problem is, on a Raw that was already dragging, it did nothing to help pick up the pace.
6-man Tag Team match Kurt Angle, Braun Strowman, and Finn Balor vs Baron Corbin, Drew McIntyre, and Bobby Lashley. 
Grade: C
Reasoning: This match was the best of the night thus far, but that's not saying much. Kurt has looked better and better in the ring lately and tonight was no exception to that. Glad to see Finn pick up a clean win.
Ruby Riot vs Nikki Cross 
Grade: F
Reasoning: There was so much potential in this match but it was very underwhelming not much action. A Ruby Riott/Nikki Cross rivalry would be a solid one, but tonight was about putting Riott over. Problem is, it didn't do much to solidify her as a legitimate competitor for the Raw Women's Title on Sunday. Nor did it do much to make Nikki seem like a legitimate threat to Riott. 
Seth Rollins In-ring Segment
Grade: C+
Reasoning: I would have loved to see Rollins get revenge on Lesnar while simultaneously sending a message that he'll do whatever it takes to win by attacking Paul Heyman. Tonight Rollins' promo game was strong and it helped to bring up the segment but it wasn't quite enough. Heyman is a master promo cutter but his same song is starting to wear out and could use some new material-- And that's a spoiler. Dean Ambrose coming out to tell Rollins to "Slay the Beast" was interesting and cool, although, I wish Ambrose would have said it in less of a "Hey man whatever" tone and more in a way to fire Rollins up. Also, I couldn't help but think Ambrose was going to say "Kick his ass" so "Slay the beast" felt slightly lamer but that's not their fault.
Dean Ambrose vs. EC3
Grade: C+
Reasoning: This match was pretty good but Raw was dragging so hard at this point that it was hard to pull out of the boredom mentality. Ambrose picking up the win was a little surprising, but the right call to make honestly. Ambrose is the experienced veteran and EC3 is the newbie.  
Chad Gable and Bobby Roode vs. The Revival for the Raw Tag Team Championships
Grade: B
This was another match that wasn't bad but it wasn't great either. Mix that with the general boring tone of the whole night and it was hard to really get invested in this match. In the end, The Revival captured their first main roster Tag Team Championships after...too long. It was the right call to make and I'm hoping it means we'll see more of a breath of life into the Raw Tag Team picture again.
Becky Lynch In-Ring Segment with HHH and Stephanie McMahon
Grade: D-
Reasoning: This was a bit of a swerve and then another swerve into what we all expected. Based on the tone of the opening segment (and history) it felt like Triple H and Stephanie were going to screw Becky. Then when they didn't it was a head-scratcher, but not a bad one. It just felt anti-climactic until Rousey came out. At that point, I just figured, cool they were building up but we're getting down to business. When Vince came out that's when things took a nose dive. Vince suspends Becky for having a "bad attitude" until after WrestleMania which defeats the purpose of the whole Royal Rumble. Will Becky be in this match? Of course. The thing that really killed it for me was adding Charlotte into the match because that very likely means it will be a triple threat match at WrestleMania. Charlotte was not needed! WWE can't just let something organically develop without adding "their" person into it. 
Total grade for Raw: F
Reasoning: The entire show top to bottom was slow moving and rushed through key segments. It's hard to even see a positive besides The Revival picking up the Tag Team Titles. This felt more of a filler show. Also, there was no Hall of Fame announcement yet. It kinda has that feel that the WWE is truly behind in booking events for WrestleMania. Let's hope we hear something next week on HOF front. Let's hope Smackdown is better.